Strawberry Picking Newcastle – Newcastle strawberry picking season is between May and September, so it's the perfect time for the family to get outdoors and visit some of the Newcastle Strawberry farms.
If you have not been strawberry picking in Newcastle before, then check out these strawberry farms in Newcastle and see if there are any Newcastle strawberries near me for some tasty Newcastle Strawberries.
But be quick as the strawberry picking season Newcastle doesn't last long, although there are always other choices of fruit picking in Newcastle, if the strawberry season Newcastle has finished.
Check out all the amazing Newcastle Strawberry Picking choices:
Best Strawberry Picking Newcastle Has To Offer
Brocksbushes Farm
Location : Brocksbushes Farm, Northumberland NE43 7UB
Brocksbushes is a family owned and run Farm Shop, which has evolved over the last 25 years from an acre of soft fruit with a tiny farm shop which was open for 8 weeks in the year.
To a thriving rural Retail Centre with an award winning Farm Shop, Tea Room (open all year round) and Pick Your Own Fruit (when in season).
Check out all the latest information on their website and facebook page
FW Elgey
Location : Lowfield Farm, Darlington DL2 3SU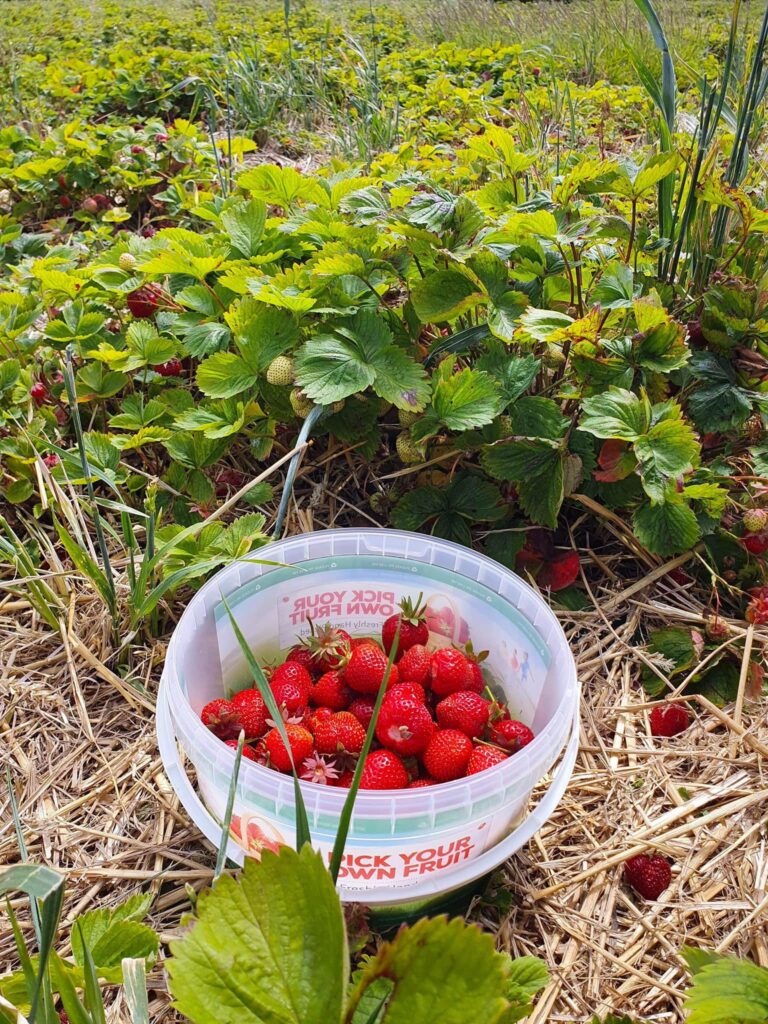 The oldest of the region's PYO businesses, the Elgeys' started growing strawberries on their picturesque farm on the Durham -North Yorkshire border 45 years ago.
The PYO side has now swelled to include raspberries, black and redcurrants, gooseberries, blackberries, plums, potatoes, peas and broad beans.
Check out all the latest information on their website and facebook page
Oxford Farm Shop and Tea Room
Location : Berwick-upon-Tweed TD15 2TA
The Brown family has been farming their land just six miles from Berwick since 1937.
The majority of Oxford Farm's 120 acres just off the A1 is given over to commercial wheat and barley production.
But in 1985 the present Brown incumbent, Peter, the third generation of his family to hold the reins, decided to diversify and set some land aside for growing PYO strawberries and raspberries.
Five acres are now devoted to the operation, which welcomes pickers for around six weeks every summer from the end of June.
Strawberries are the most popular of the two fruits (only a quarter of an acre is given over to the raspberries).
Looking for Strawberry Picking in another County, check out Strawberry Picking near me UK