Strawberry Picking Rutland – Rutland strawberry picking season is between May and September, so it's the perfect time for the family to get outdoors and visit some of the Rutland Strawberry farms.
If you have not been strawberry picking in Rutland before, then check out these strawberry farms in Rutland and see if there are any Rutland strawberries near me for some tasty Rutland Strawberries.
But be quick as the strawberry picking season Rutland doesn't last long, although there are always other choices of fruit picking in Rutland, if the strawberry season Rutland has finished.
Check out all the amazing Rutland Strawberry Picking choices:
Best Strawberry Picking Rutland Has To Offer
Cattows Farm
Location : Swepstone Rd, Heather, Coalville LE67 2RF
Pick Your Own was established in 1986 when they decided to plough up two acres of barley and plant strawberries in its place.
They first sold the strawberries from a picnic table at the road side, before opening to the public the following year.
The very first sales area was affectionally known as "The Shed", because that's exactly what it was, a 15ft x 12ft garden shed!
In 1992 they hand built a new bigger "strawberry shed". This is now the tea room/restaurant.
They now grow 10 acres of traditionally grown strawberries (8 different varieties), 3 acres of raspberries along with gooseberries, blackcurrants, redcurrants and blackberries. Sunflowers are also available for pick your own.
Check out all the latest information on their website and facebook page
Grange Farm Copston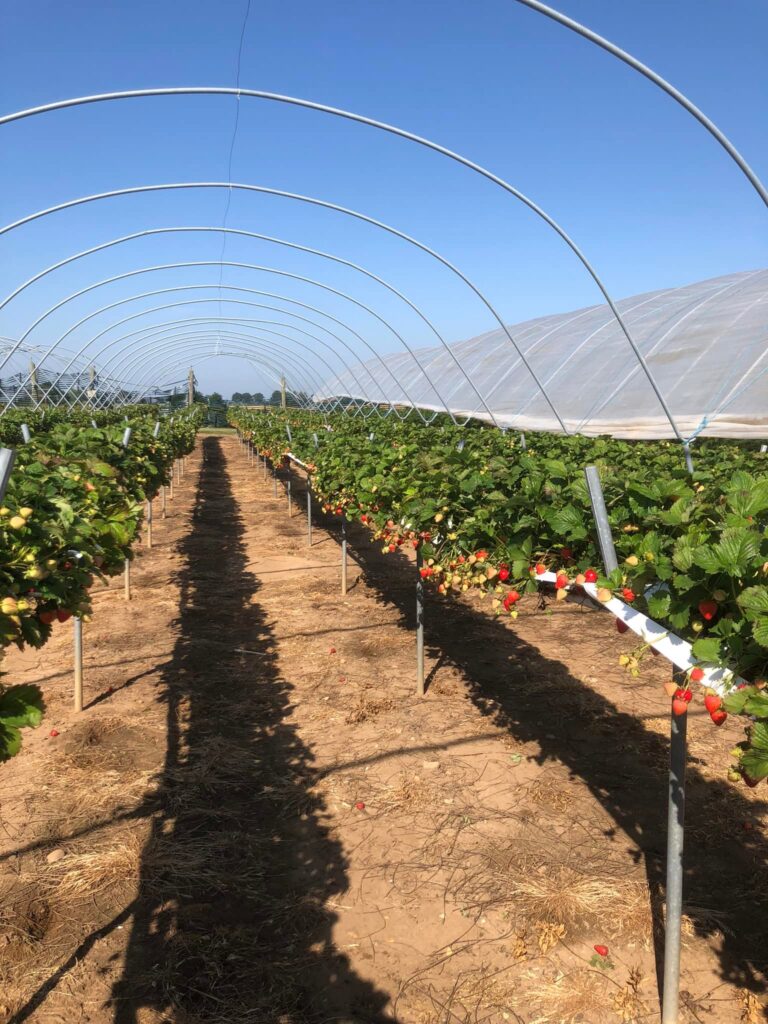 Location : Copston Magna, Near Wolvey, Hinckley, Leicestershire LE10 3HE
Grange Farm Soft PYO is a family run farm run by Karen and Clifford Morton. Situated in the peaceful village of Copston Magna off the A5 not far from Nuneaton, Hinckley and Lutterworth.
The family started growing soft fruit in the 1970s and we are now the third generation to carry on this tradition.
The Strawberries are grown on tabletops under cover to protect the crop from adverse weather which provides high quality fruit and all weather picking.
With the tabletop system there is no bending and fruit is easy to pick and accessible for all in any weather.
Check out all the latest information on their website and facebook page
Rutland Water Fruit Farm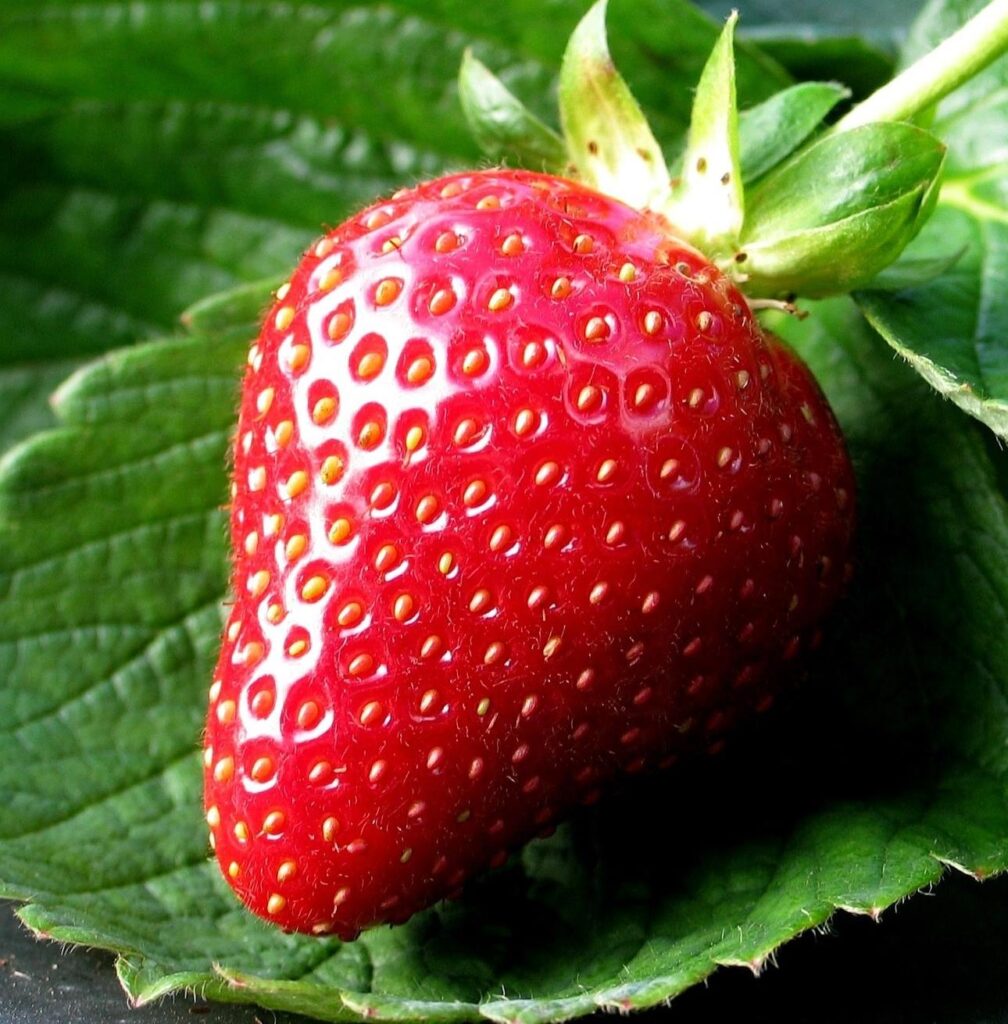 Location : Edith Weston, Oakham LE15 8HB
A local soft fruit farm selling premium strawberries and raspberries grown on the farm.
Welcome to Rutland Water Fruit Farm for 2023.
No strawberries ready to pick yet but they are growing fast. In a normal season we often pick a few strawberries in late April, this year is looking slightly later by around a week.
So we hope to have some on sale in early May. New potatoes should be available by mid May. Raspberries around mid June
Check out all the latest information on their facebook page
Whetstone Pastures
Location : Whetstone Gorse Ln, Whetstone, Leicester LE8 6NB
Whetstone Pastures Farm is a mixed 600 acre farm in South Leicestershire.
ENTRANCE – follow the signs and park on the grass. Collect your Punnets by the BIG Strawberry Sign – 750g punnets or a 2 .5 KG basket
FOLLOW the arrows to the fruit
RETURN around the big barn to pay at the Fruit Kiosk. As usual You MUST pay for your fruit before eating it.
Check out all the latest information on their website
Wymeswold Fruit Farm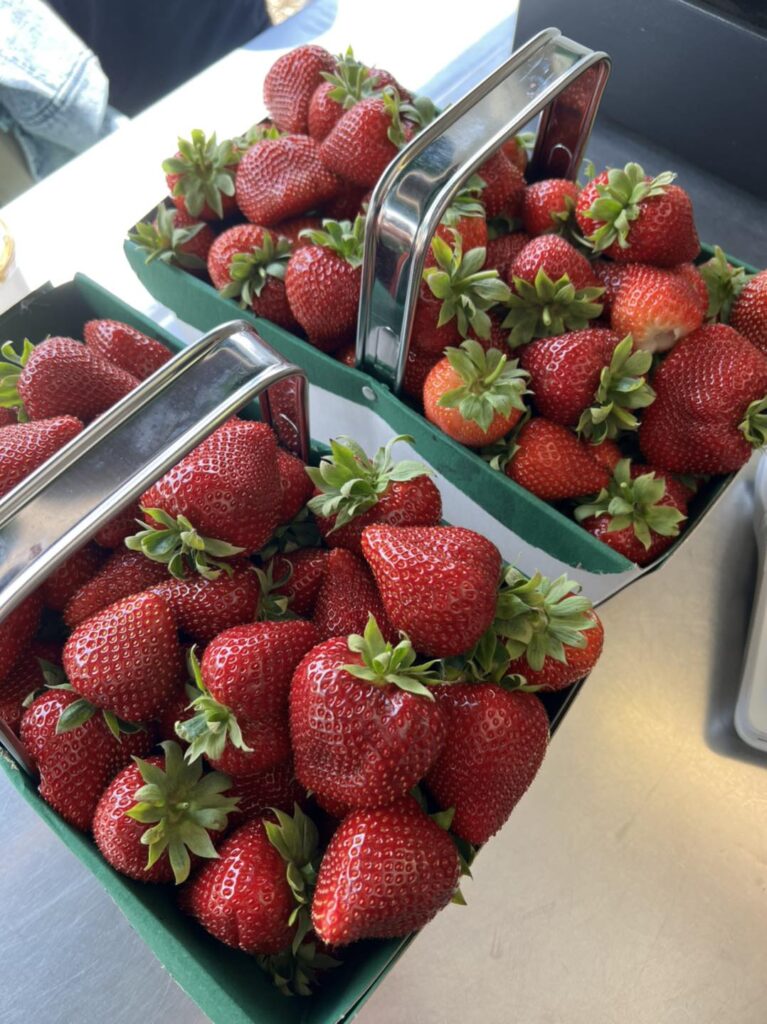 Location : Wide Ln, Wymeswold, Loughborough LE12 6SE
Wymeswold fruit farm opened its gates for fruit picking in 1974 by Kenneth Mills and his son Michael.
Now at the helm is Michael's son Edward and his wife Rebecca who continue to provide a wide variety of high quality pick your own fruit throughout the season.
The fruit farm also has a shop where you can buy locally produced cream and ice cream to enjoy with your fruit, or buy a soft drink or slush puppy to quench your thirst after your visit.
There is also a toilet on site and a large car park for your convenience.
Check out all the latest information on their website and facebook page
Looking for Strawberry Picking in another County, check out Strawberry Picking near me UK