Strawberry Picking Lancashire – Lancashire strawberry picking season is between May and September, so it's the perfect time for the family to get outdoors and visit some of the Lancashire Strawberry farms.
If you have not been strawberry picking in Lancashire before, then check out these strawberry farms in Lancashire and see if there are any Lancashire strawberries near me for some tasty Lancashire Strawberries.
But be quick as the strawberry picking season Lancashire doesn't last long, although there are always other choices of fruit picking in Lancashire , if the strawberry season Lancashire has finished.
Check out all the amazing Lancashire Strawberry Picking choices:
Best Strawberry Picking Lancashire Has To Offer
Claytons Strawberry Farm
Location : Claytons Strawberry Farm, Newburgh
The little village of Newburgh, set just north of Skelmersdale, is home to another stunning pick your own fruit farm.
You can pick your own strawberries, gooseberries, raspberries, black currants, red currants, rhubarb, and pea pods but if you are after something specific make sure you check they have them in season.
Kenyon Hall Farm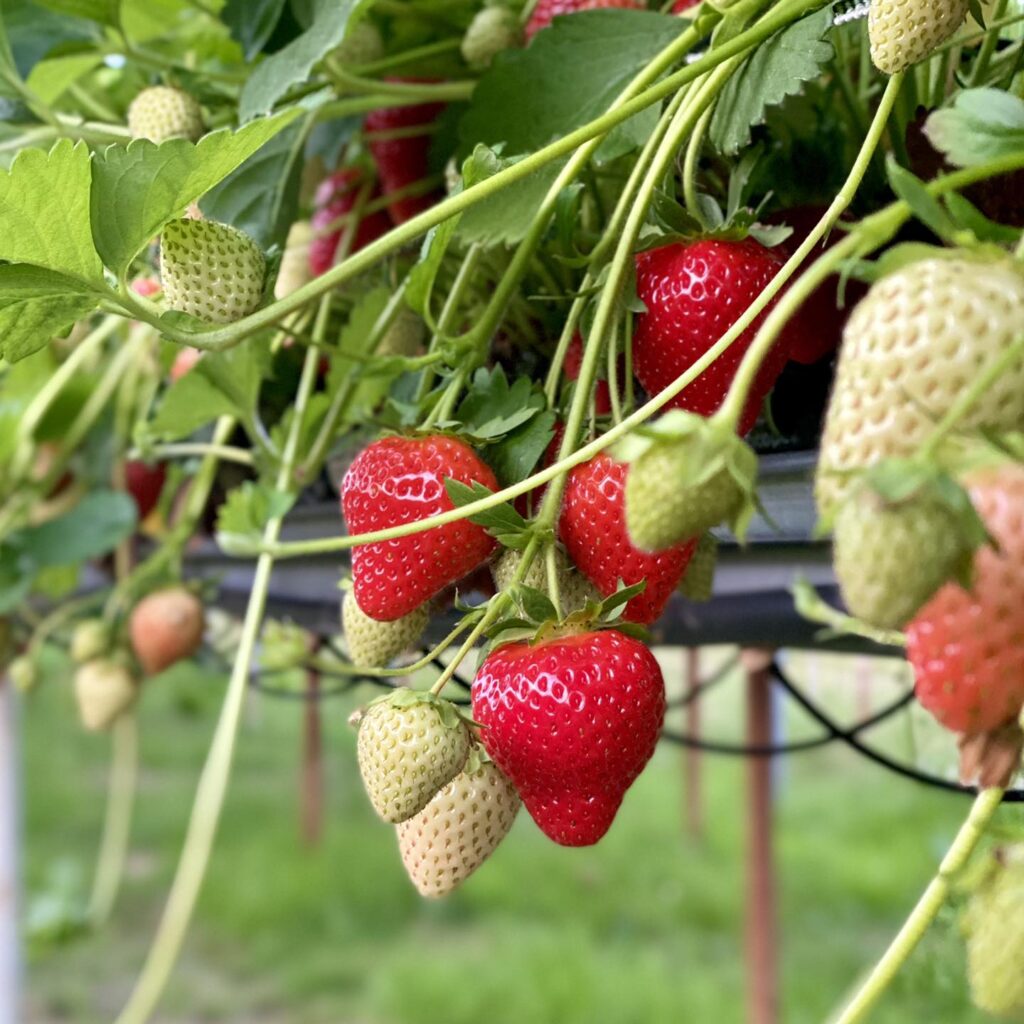 Location : Winwick Lane, Croft, Warrington, WA3 7ED
From strawberries and raspberries, to onions and corn on the cob Kenyon Hall Farm grow 14 different fruits and vegetables for you to pick throughout the summer.
They expect this year's picking season to start in early June (approx 10th June) when the first strawberries will be ready.
The picking season carries on until the end of August.
Check out all the latest information on their website and facebook page
Sandhill Strawberry Farm
Location : Warrington Road, Rainhill, Prescot, Merseyside, L35 6PG
At Sandhill Farm you will enjoy excellent value and quality fruit as well as the unique physical and financial satisfaction that only 'picking your own' can bring.
A great day out for couples, families and groups from Liverpool and the surrounding region, there is a harvest of local produce waiting for you at Sandhill Farm, Rainhill, Prescot.
We are a Traditional working farm, with traditional buildings and all produce grown on the farm, from small plants.
Nice rural aspects, of picking your own produce from a field. There is a small amount of fruit and pumpkins in the shop.
Check out all the latest information on their website and facebook page
Looking for Strawberry Picking in another County, check out Strawberry Picking near me UK