If you are looking for a fun outdoors adventure ave you considered walking with llamas or sometimes referred to as llama trekking, many of them are a gentle stroll around the farm or the woodlands, so not a hike up a mountain!
If you think that a Llama may be too big to handle, you could always consider an alpaca walk. If however you love the idea of it and wondering are there any llama walking near me, then check out these
Is There Llama Walking Near Me To Experience
Alpacaly Ever After Llama Trekking
Location : Little Town Farm Guest House CA12 5TU.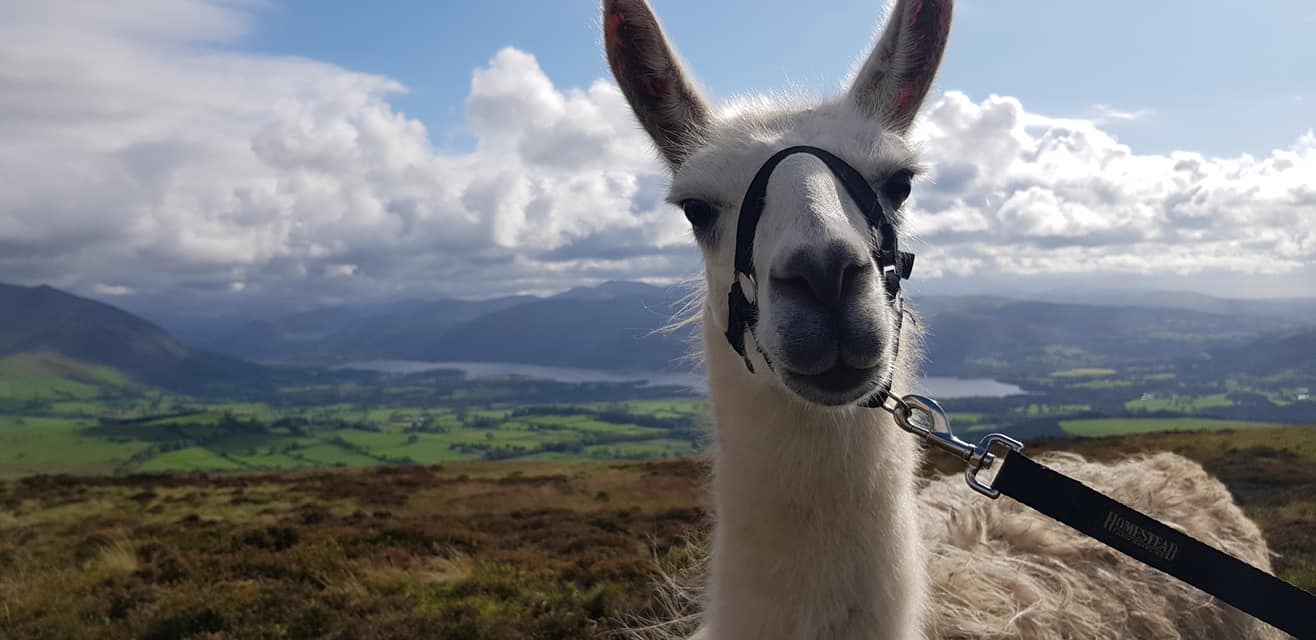 Full day Llama Trekking – Alpacaly Ever After are now thrilled to offer an adventure day like no other! Trekking the stunning North Western Fells with one of their awesome Once Upon a Llamas! Be surrounded by the beauty of the Lake District World Heritage Site, as you hike over 2000ft, ticking of at least two Wainwrights! Enjoy your freshly prepared lunch and snacks while basking in the breathtaking views over Derwentwater, and getting to know your fascinating new llama friend along your journey.
Llama treks through the Newlands Valley – Alpacaly Ever After are thrilled to offer guided Llama treks for you, your family and your friends in their mixed group treks with a gang of fellow llama lovers! Trek through the Newlands Valley, one of the most picturesque valleys in the National Park.
Be surrounded by the beauty of the Lake District World Heritage Site, as you hike between the summits of Catbells and Maiden moor, looking down over Derwent Water.
Get to know the fascinating llamas up close along your journey, take part in feeding time, ask as many questions and take as many selfies as you like!
For further information CLICK HERE
Bluecaps Llamas
Location : Sleepers Stile Rd, Cousley Wood, Wadhurst TN5 6QX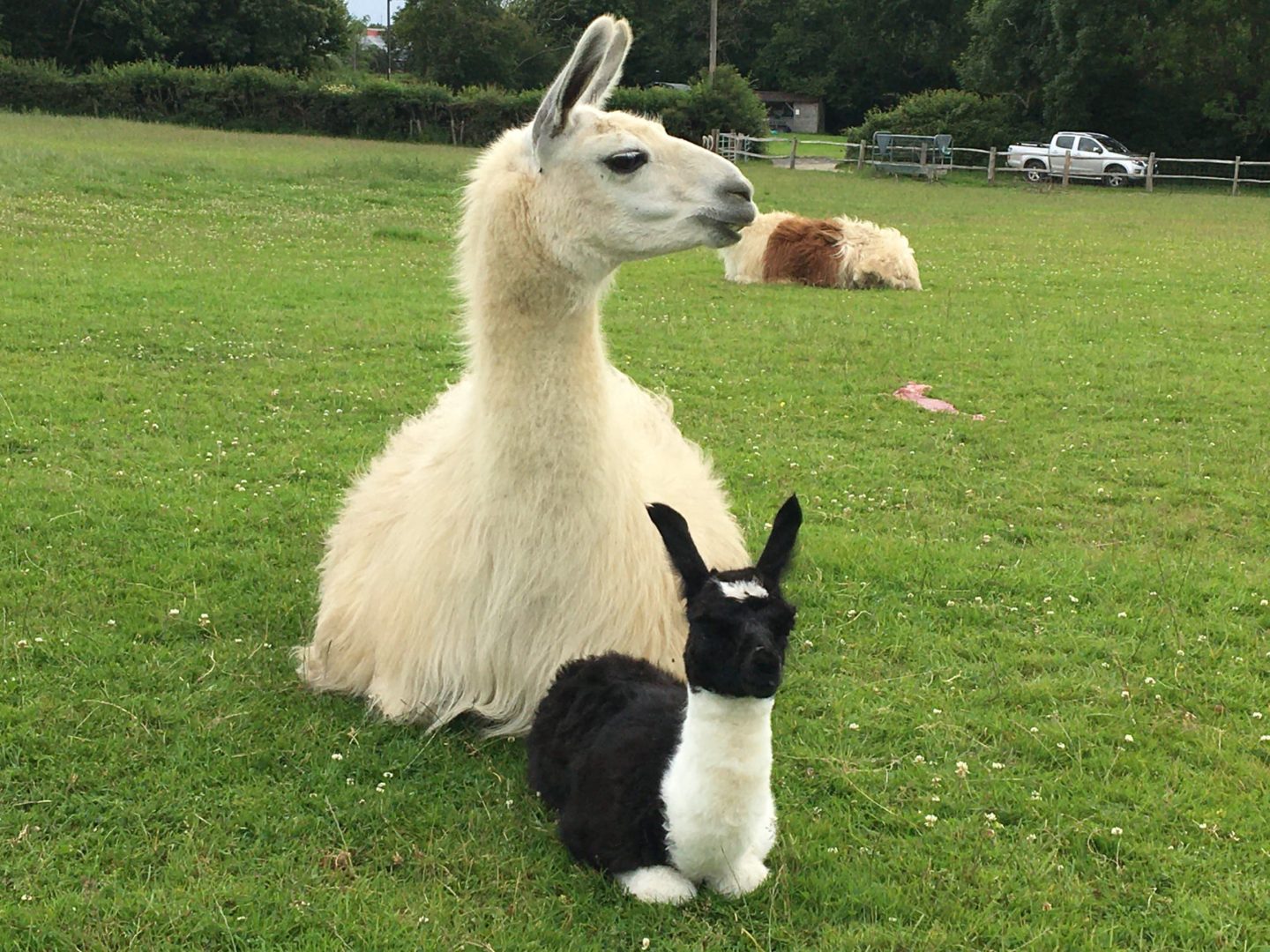 Bluecaps llama treks can take in peaceful country lanes, shady woodlands and open fields, as well as the local hostelry if required.
Walks take place from Tuesday through to Saturday. The Pub Walk will be available on the first Saturday of every month only. They offer the one hour walk as standard which comprises the walk, followed by farm tour and then tea/coffee and muffin back at the farm.
For further information CLICK HERE
Briery Hill Llamas
Location : Briery Hill House, Briery Hill Lane, Kilcot, Newent, GL18 1NH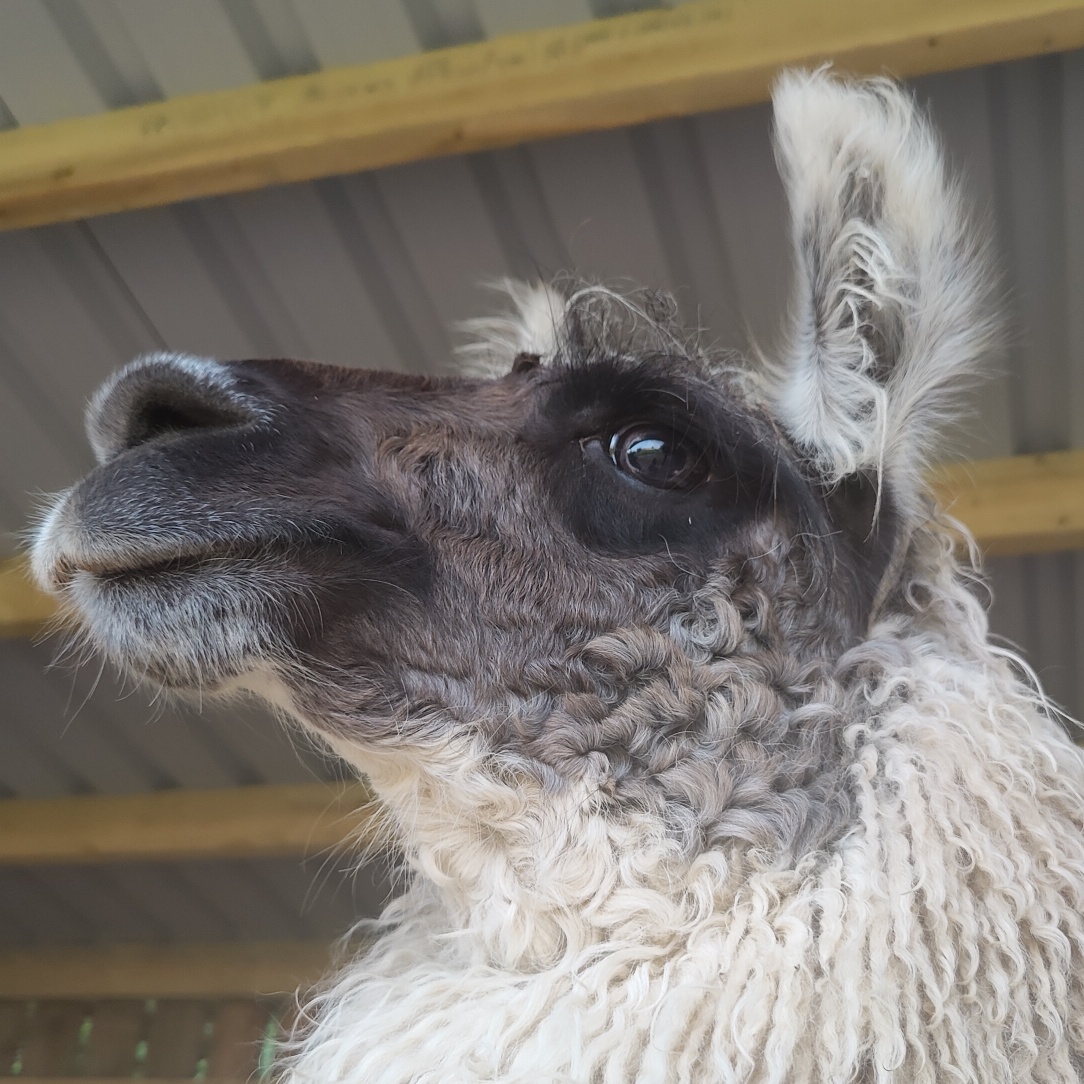 Spend quality time trekking with the gentle llamas at the farm in Newent. The farm is located on the outskirts of the Forest of Dean, and is now home to 30 llamas, five rescue dogs, pigs, chickens and two cows.
For further information CLICK HERE
Catanger Llamas
Location : Catanger Farm, Wappenham Road, Weedon Lois, Towcester, NN12 8FN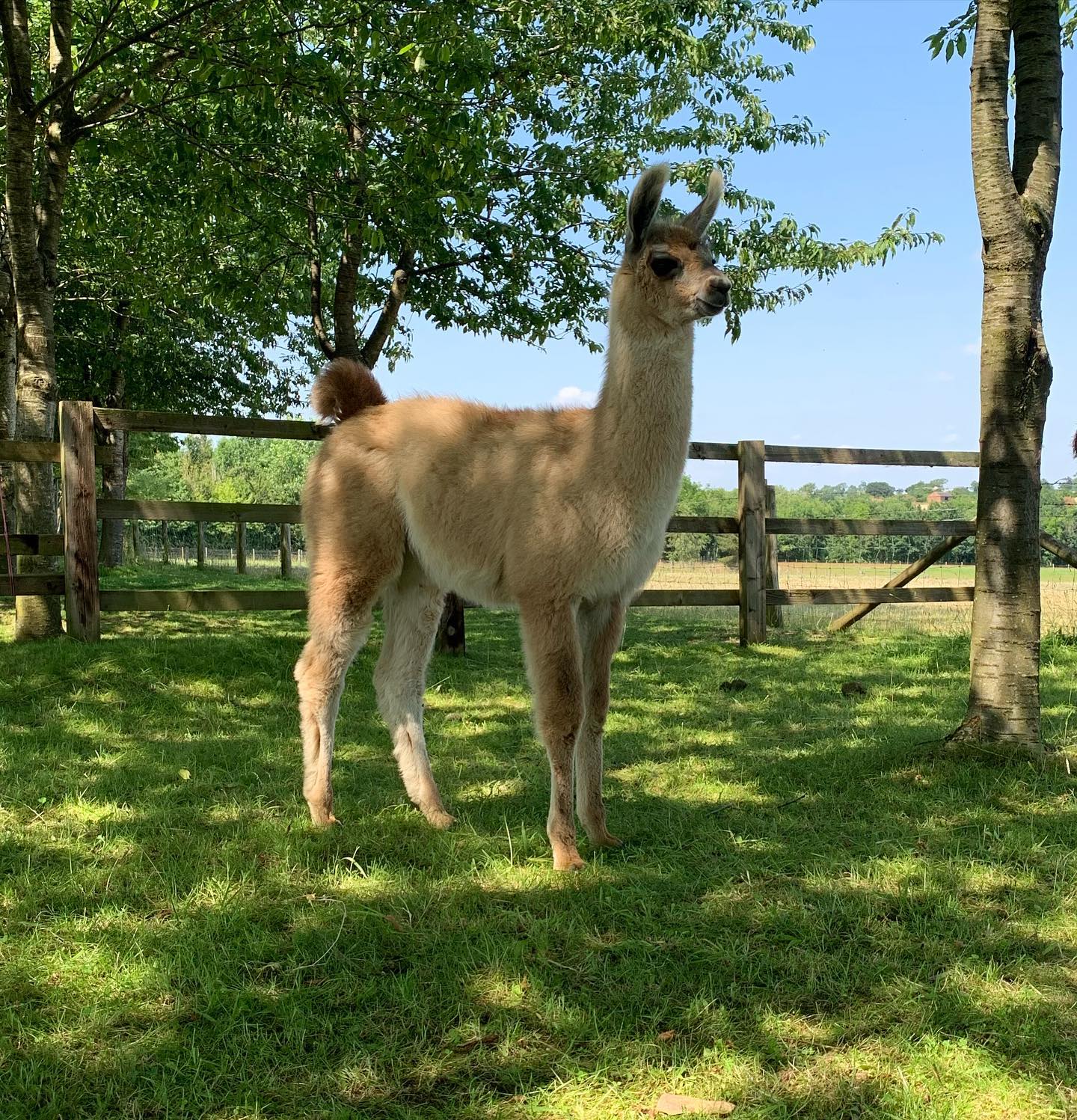 Llamas are gentle, inquisitive animals that will make a walk in the countryside into something wonderful and unforgettable. Walking at a comfortable pace of around 2 miles an hour, you can't actually ride them but these lovely pack animals will willingly carry your rucksack whilst you enjoy the beautiful scenery. What better way to get away from it all than by leading a gentle llama along bridleways, farm tracks and country lanes. A perfect way to de-stress!
For further information CLICK HERE
Dartmoor Llama Walks
Location : Wren Cottage, Poundsgate, Ashburton TQ13 7PD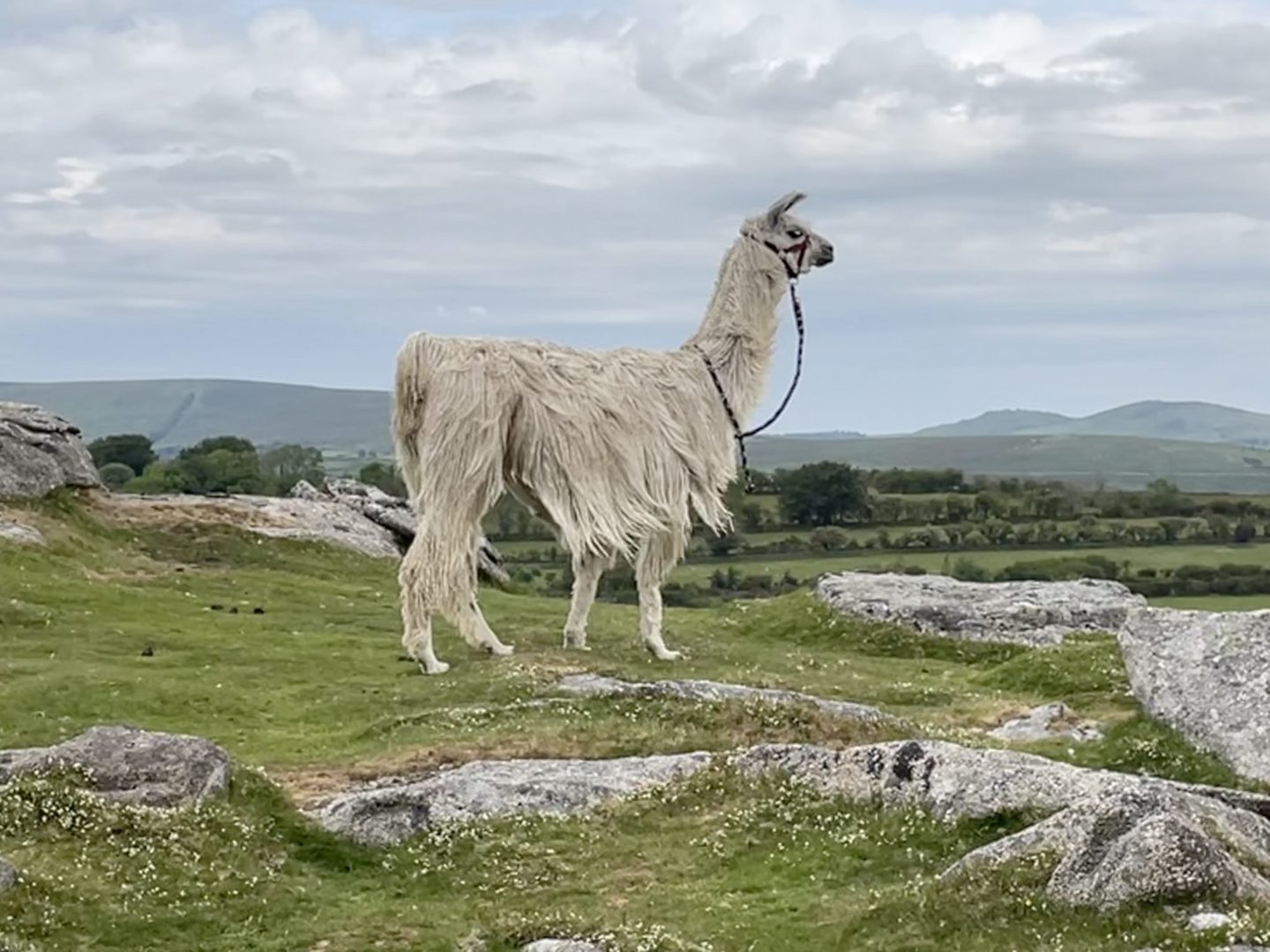 Set in the heart of the stunning Dartmoor National Park near Widecombe-in-the-Moor, come and experience the beautiful rugged landscape of this unspoilt area of the Southwest of England.
Llamas make ideal walking companions as they are very calm and gentle animals as well as being alert and intelligent, they will gladly carry your picnic whether it be a Cream tea or a two course lunch (they are not called the truck of the Andes for nothing).
For further information CLICK HERE
Golden Valley Llamas
Location : Old King Street Llama Farm, Ewyas Harold, Hereford, HR2 0HB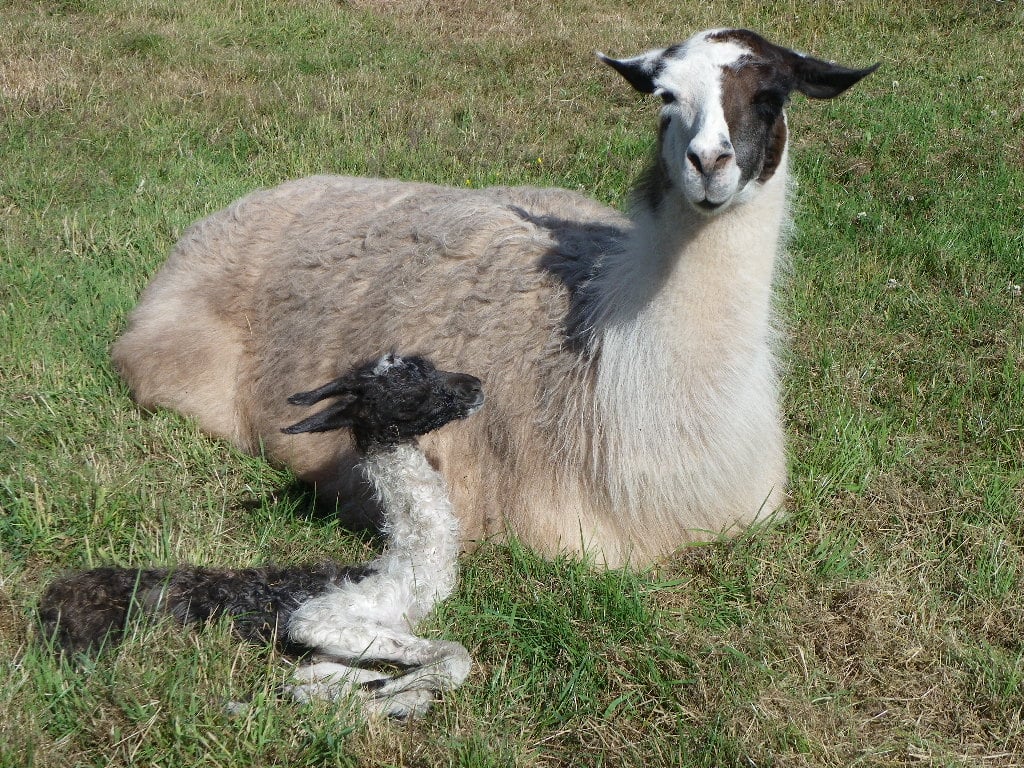 A typical llama trek experience will start with calling the llamas into the penning area. An incentive (a bribe!) of a mouthful of their specialist feed, perhaps supplemented with some carrot might help.
The llamas are fed, and trekkers will halter and groom them so the llamas are ready to walk. It really is that simple.
Each llama on its lead rope will follow you as you set off at a gentle stroll. We will accompany you on your llama trek through the fields and down the hill into the village where the llamas are always very well received.
You then return to the farmyard where the llamas are rewarded with some more food before you release your llama to stroll back to the field.
Often the llamas will linger for five minutes before leaving – a sure sign that they have enjoyed themselves.
For further information CLICK HERE
Lakeland Llama Treks
Location : Lords House, Brougham, Penrith, Cumbria, CA10 2AB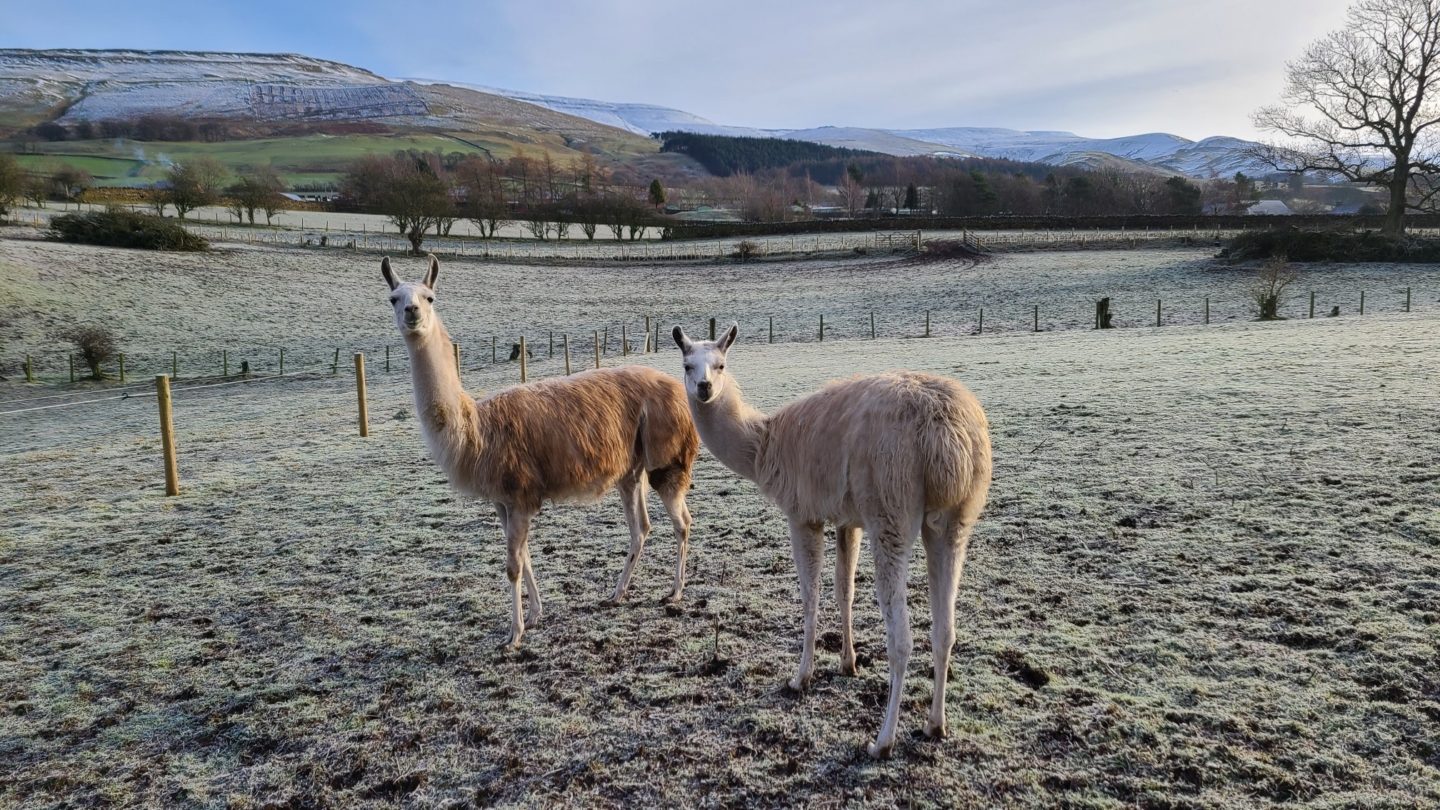 Mini Llama Trek – This is a one hour walking with llamas experience that is suitable for the whole family from Tots to Grans.
Countryside Llama Trek – For those with a little longer time to spend with the llamas, you can enjoy the countryside experience. This lovely walk incorporates woodland and a lovely village green with a stream meandering alongside. Spend some time getting to know your llama before setting off then immerse yourself in the beautiful surrounding countryside in a designated area of outstanding natural beauty
There are a few other options available, check out the website for further details.
For further information CLICK HERE
Llama Adventures
Location : Leigh Lane, Bramshall, Uttoxeter ST14 5DW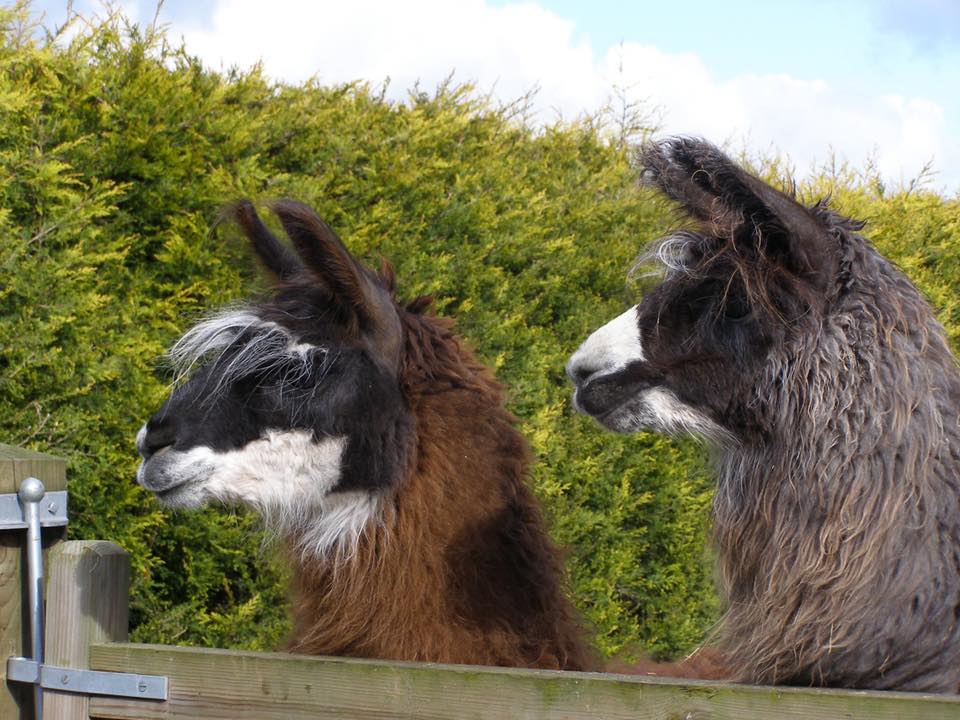 A wonderful experience handling and walking with Llamas. In Staffordshire, Derbyshire and the Lower Peaks. An adventure that can be enjoyed by all!
For further information CLICK HERE
Llama Land Cornwall
Location : Penare Farm, Shortlanesend, Truro, TR4 9DG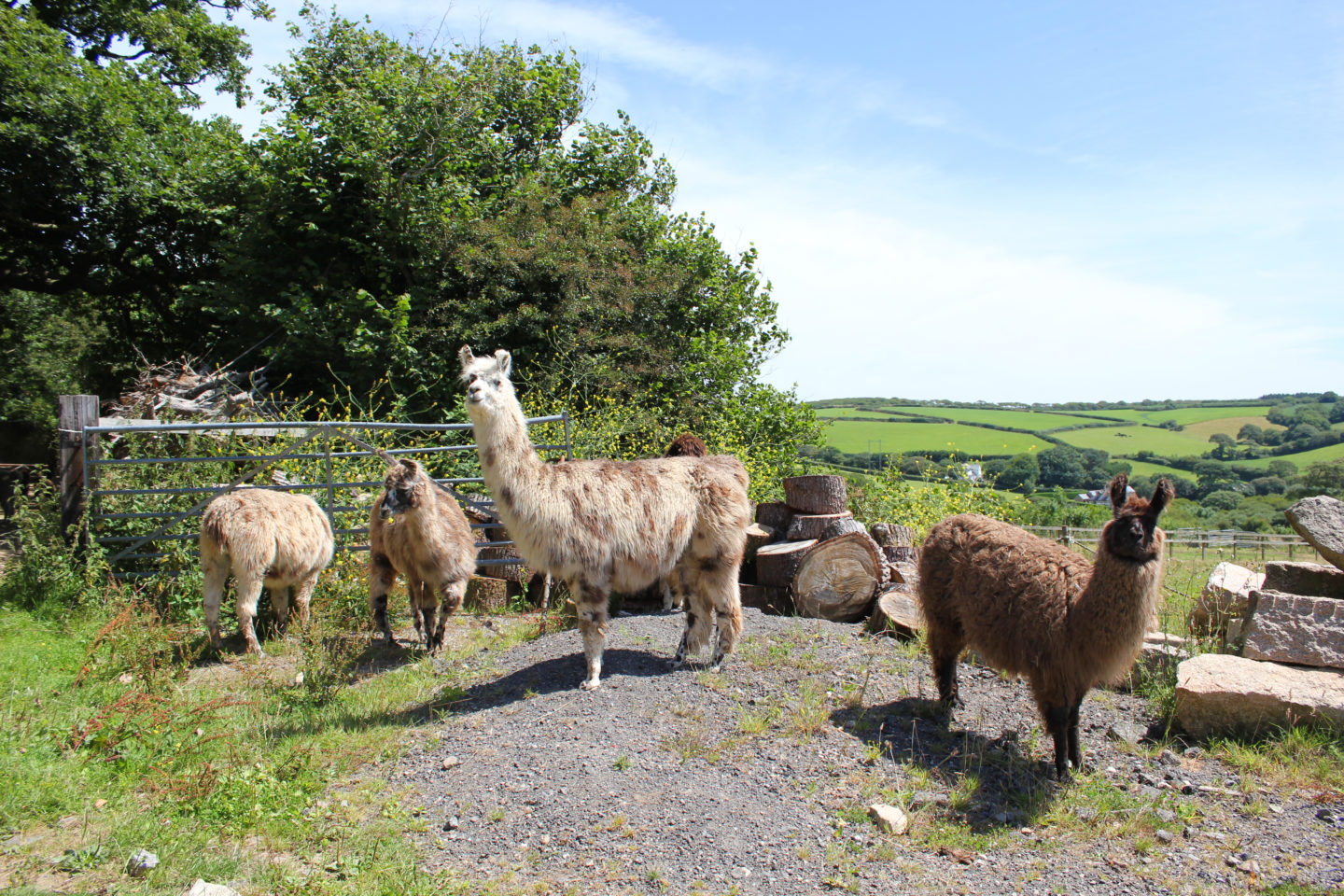 During your 3 hour fully guided experience, you will be expertly familiarised with the delights of Llama life. You will meet the fun-loving Llamas, learn about their individual, quirky characters and get the opportunity to pick and walk the Llama you feel best suits your personality. Tom is always on hand to answer any of your Llama related questions. This is a fun introduction to your Llama and a chance to bond before you start your walk.
You walk through the quaint farm, venture into the Thousand-year-old woods and explore the beautiful farmland, with glorious views, whilst getting the chance to see other animals grazing in the fields. Once you and your Llama have finished your walk, it's then back to the farm for lunch, drinks and a Cornish cream tea.
For further information CLICK HERE
The Merry Harriers
Location : Hambledon Road, Hambledon, Surrey GU8 4DR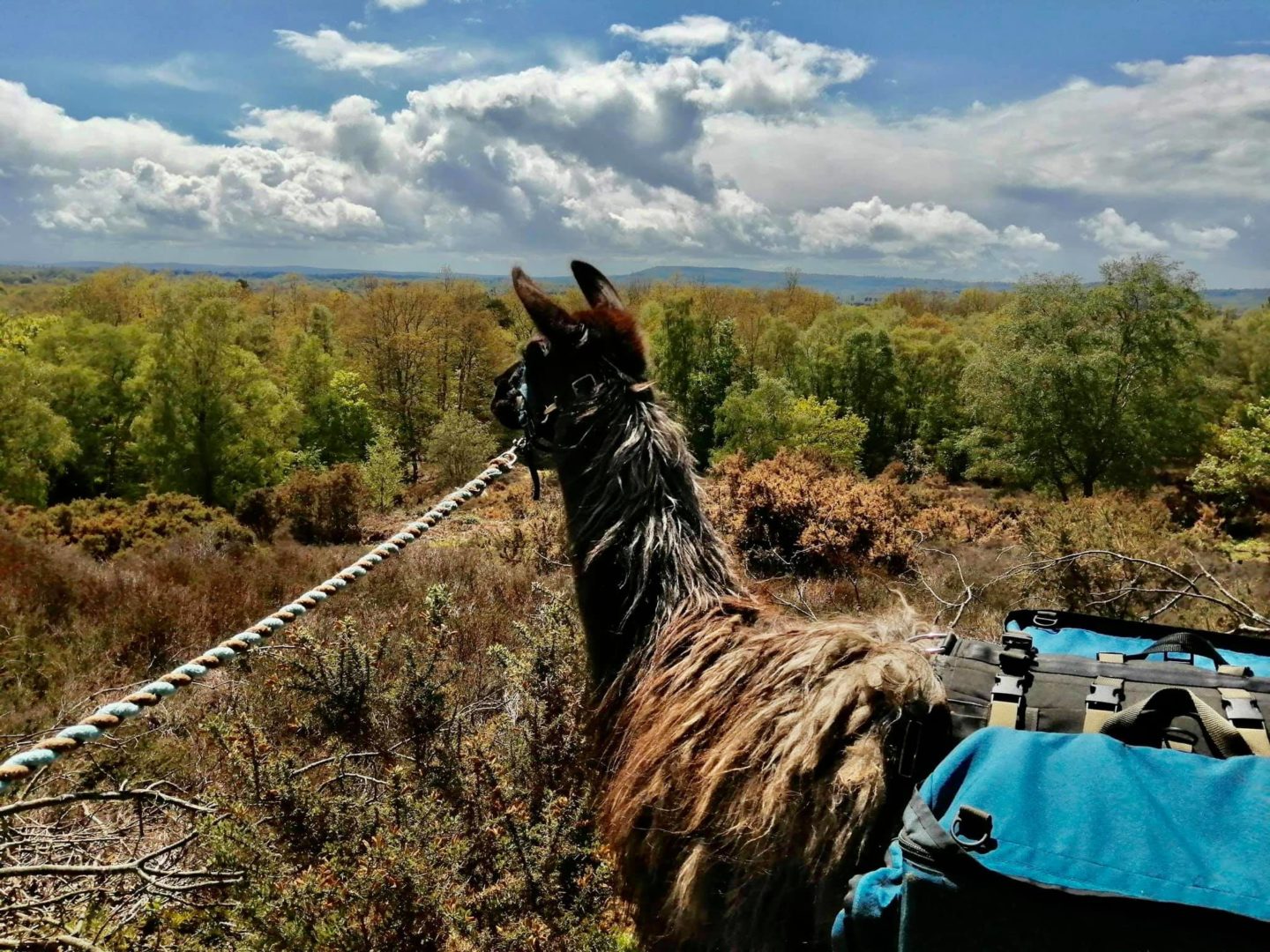 Trek the Surrey Hills Area of Outstanding Natural Beauty for the day with your own Llama!
The friendly team of experienced guides steer you through the surrounding landscapes, an average route being 3 miles. Make a whole day of it and book one of the luxury picnic treks, complete with local fizz and local produce, or simply enjoy the stroll and work up an appetite for a hearty pub lunch and beverage back at the Inn. Amazing
For further information CLICK HERE
National Forest Llama Treks
Location : 260 Lichfield Rd, Barton-under-Needwood, Burton-on-Trent DE13 8ED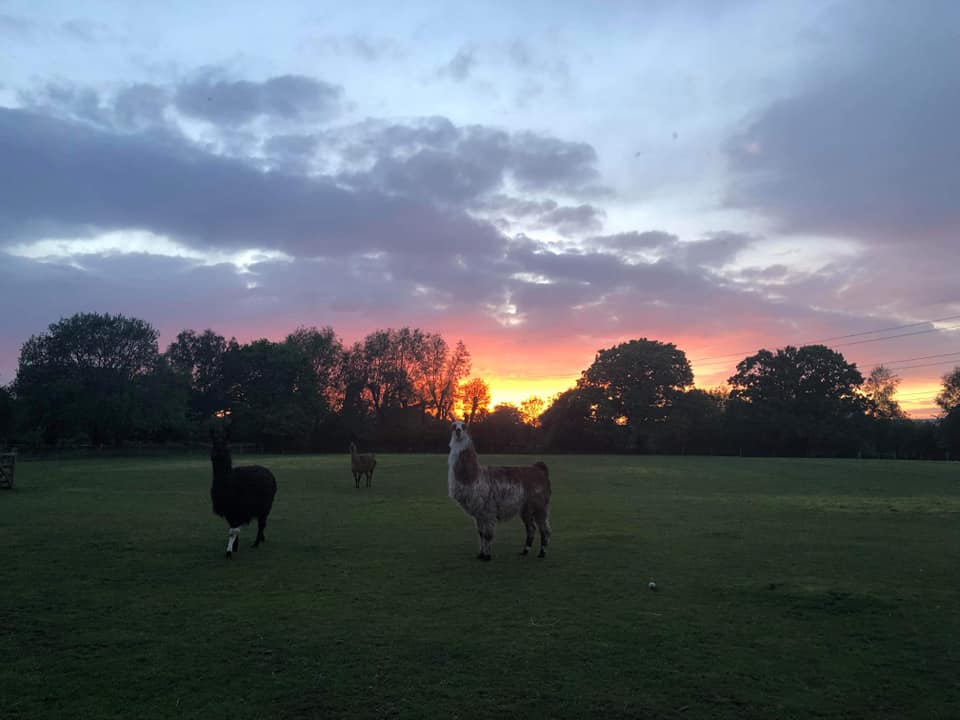 At National Forest Llama Treks, they have eight male llamas ranging from little Kevin, a friendly cheeky little boy, to the oldest and most superior llama, Moses. All the boys have individual personalities which are bound to keep you entertained throughout the experience.
The session includes finding out all about the llamas, an opportunity to hand feed the boys (a guaranteed friend for life), brush them and then a short walk with the llamas. Be prepared for a leisurely stroll, and lots of photo opportunities as the llamas take full advantage of the hedgerow café.
For further information CLICK HERE
Nidderdale Llamas
Location : Kiln Farm, Wilsill, Pateley Bridge, Harrogate, North Yorkshire, HG3 5EE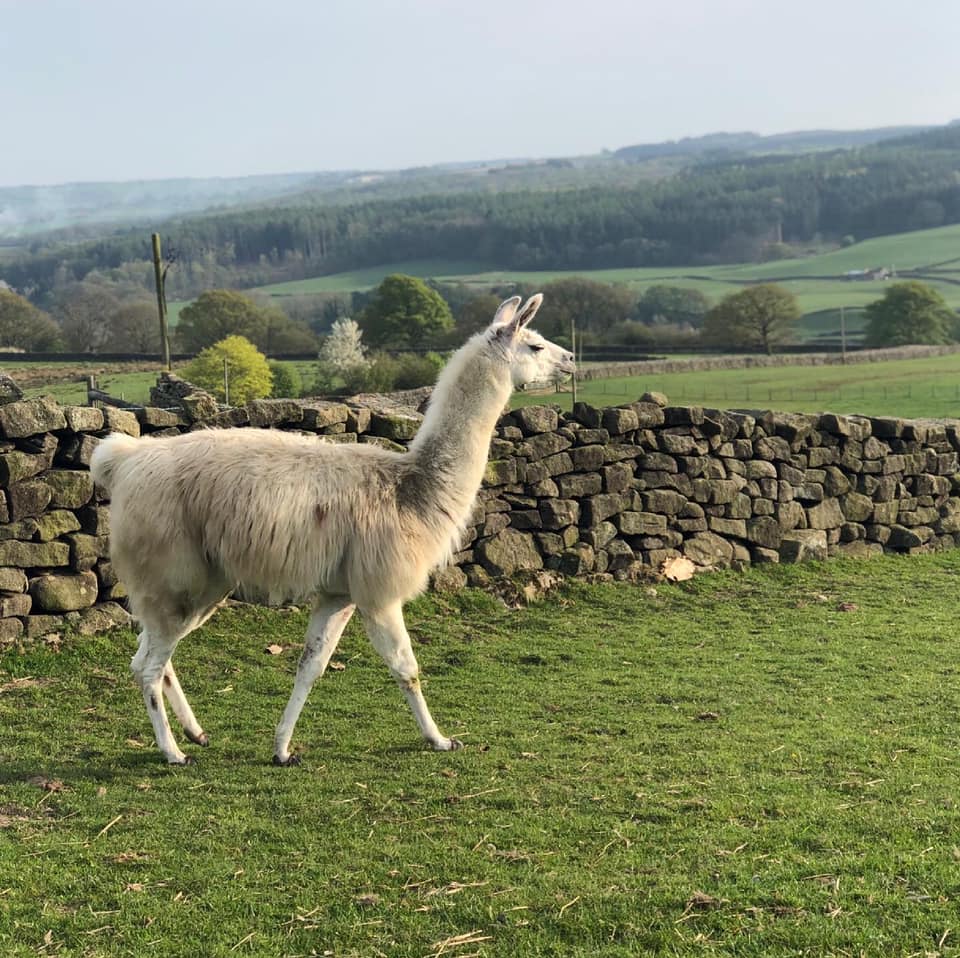 If you are looking for some fun, want to relax and enjoy a high-quality experience try Llama trekking in the UK.
Nidderdale Llamas offers a truly unique and personal experience for all abilities and age groups, although children must be at least 7 years old to engage in our family experience and 10yrs and above to trek. The llamas are gentle, friendly and great fun to be with. Whilst you cannot ride a llama, they make amazing walking companions.
For further information CLICK HERE
Norfolk Llamas
Location : Park Farm Nature Reserve, Nowhere Lane, Great Witchingham, Norwich, NR9 5PD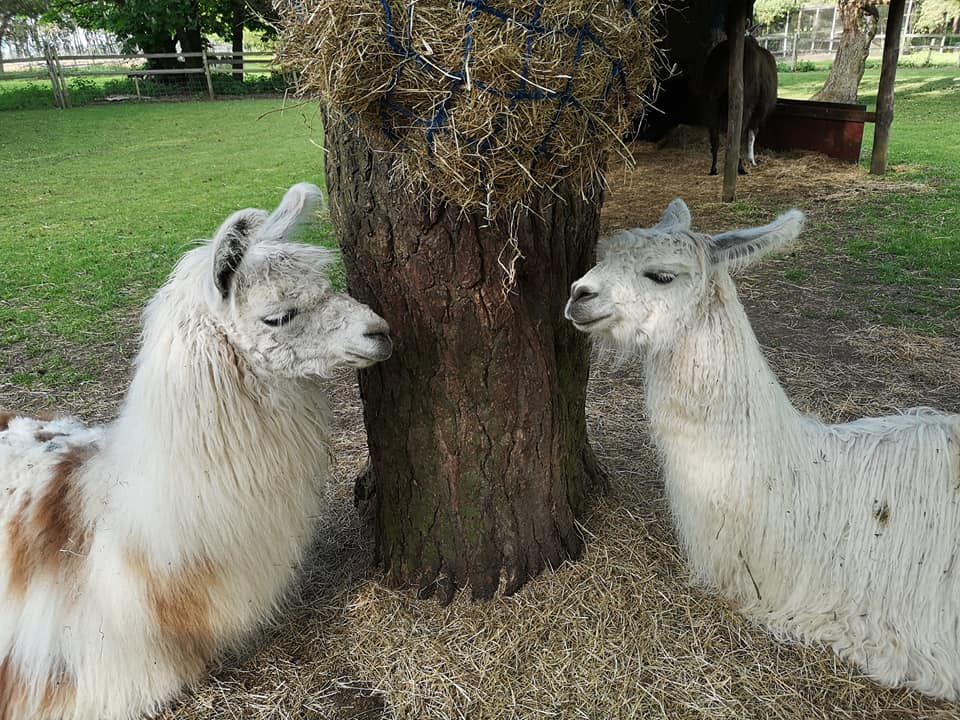 Norfolk Llamas offer visitors an opportunity to spend a couple of hours enjoying the Norfolk countryside in the company of a llama. You will meet the llamas, learn about these gentle, intelligent animals, take them for a walk, and finish with refreshments on the patio
For further information CLICK HERE
Peak Hill Llamas
Location : 4 Lower Brook Meadow, Sidford, Sidmouth EX10 9PS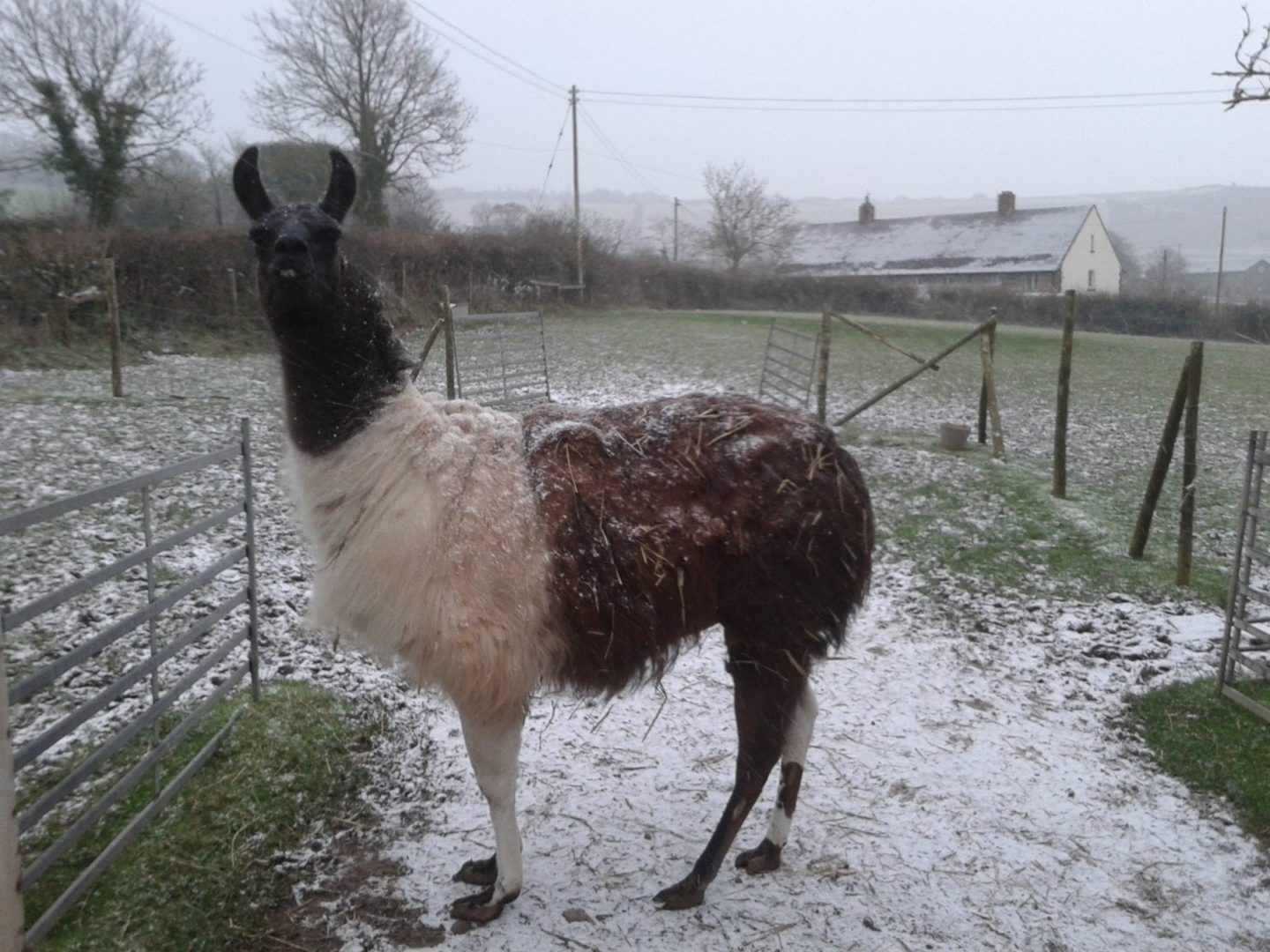 For a truly enjoyable and memorable experience, and to unwind from the hustle and bustle of daily life, go for a gentle relaxing walk with these adorable friendly llamas in the beautiful countryside alongside East Devon's Jurassic Coast – England's first natural World Heritage Site and an Area Of Outstanding Natural Beauty.
They offer a selection of light hearted experiences and guided gentle llama walks around the fields including Meet and Greet experiences for those who would prefer not to walk too far, half-day experiences for those who would like a longer and more comprehensive experience, as well as morning strolls and afternoon ambles – with or without refreshments.
For further information CLICK HERE
Pembrokeshire Llamas
Location : Glanrhydwilym Rhydwilym Llandysilio, Llandissilio, Clynderwen SA66 7QH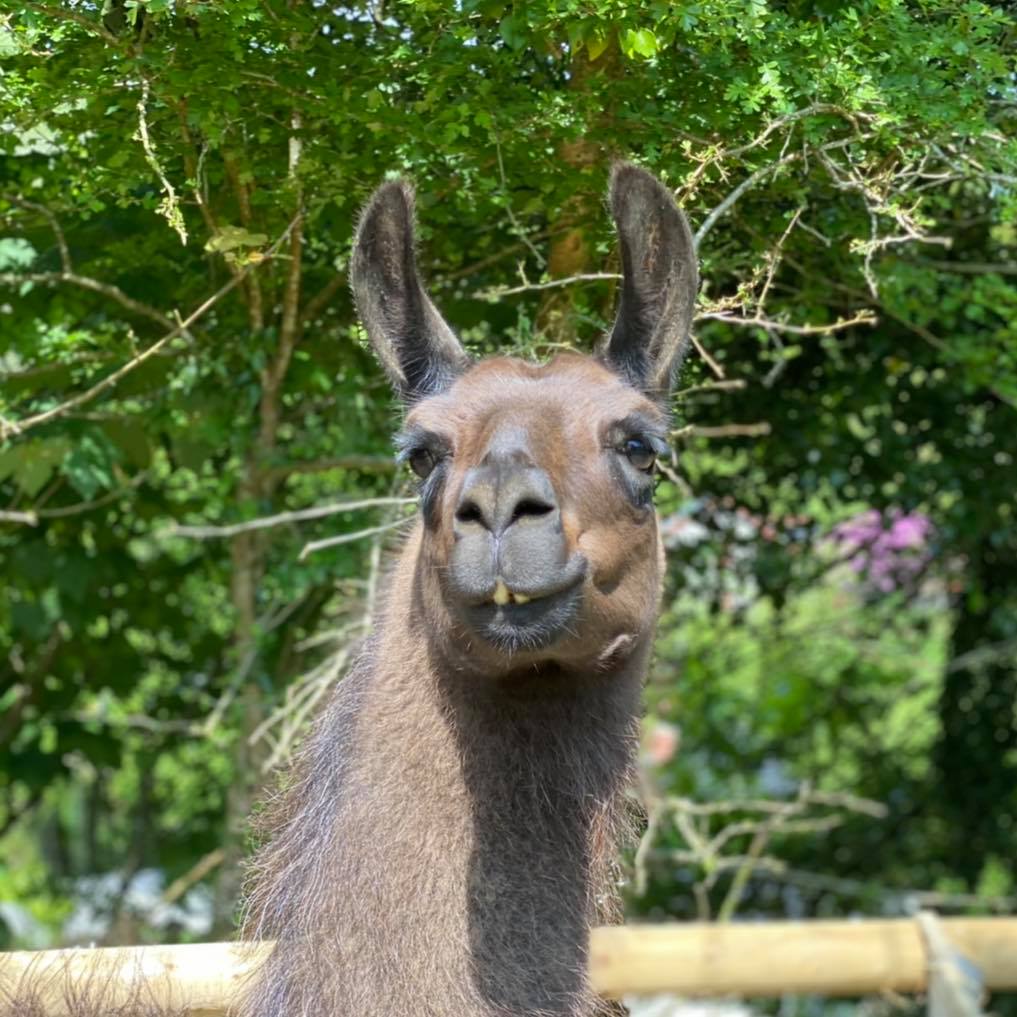 Pembrokeshire Llamas provide guided llama walks and trekking expeditions. The llamas are available most weeks and weekends throughout the year, and you will be able to walk with your very own haltered llama for the duration of the trek. Relax with your own personal hairy pal…and obtain the ultimate llama selfie!
For further information CLICK HERE
Is there a Llama Walk near you, have you already been walking with llamas ?