Looking to get out and about with the family, and looking for a fun day out, have you considered any Farm Parks?
There are lots of animal farm parks UK to choose from, whether you are looking for animal farm parks near me and childrens farm parks near me to visit.
Many of the farm parks close for a few weeks during the winter, so you need to check which farm parks open near me, before deciding to visit.
All the UK Farm Parks are listed in Counties, so it should be easy to find the local farm parks near me.
The only problem will be choosing which one to visit first, and which time of the year, will you choose Lamb Feeding in the spring, Easter Activities, May Half Term, Summer Fun, October with Pumpkin Picking and Halloween Events, or maybe Christmas at the Farm Park.
Best Farm Parks Near Me To Visit
Farms in Bedfordshire
Mead Open Farm
Location : Stanbridge Rd, Leighton Buzzard LU7 9JH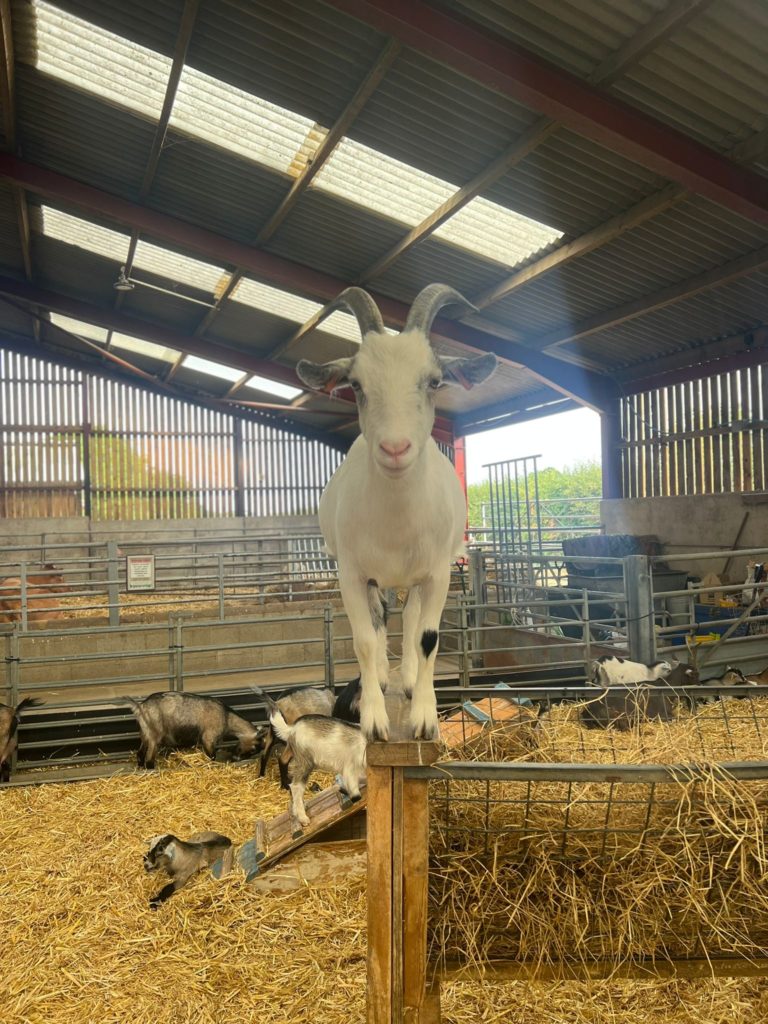 For all the latest news check out their facebook page
Opening Dates/Times/Prices : For further information on Mead Open Farm CLICK HERE
Woodside Animal Farm
Location : Mancroft Rd, Slip End, Luton LU1 4DG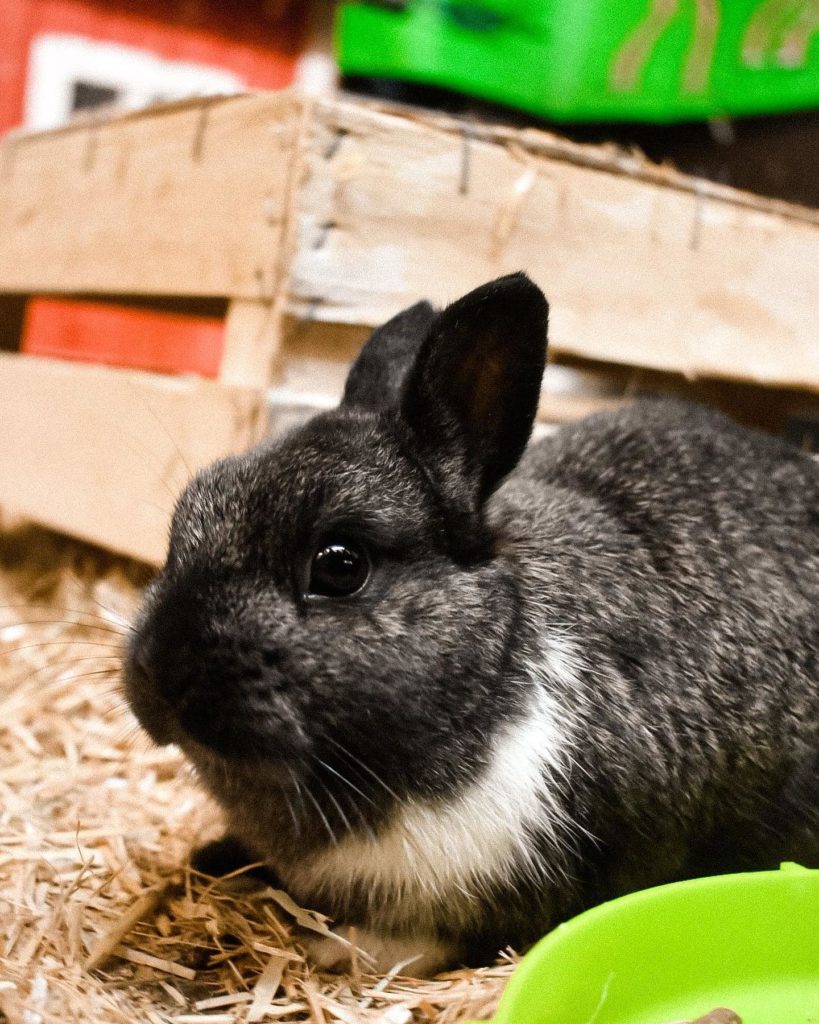 For all the latest news check out their facebook page
Opening Dates/Times/Prices : For further information on Woodside Animal Farm CLICK HERE
Farms in Berkshire
Bucklebury Farm and Deer Safari Park
Location : Bucklebury, Reading, West Berkshire, RG7 6RR
For all the latest news check out their facebook page
Opening Dates/Times/Prices : For further information on Bucklebury Farm and Deer Safari Park CLICK HERE
Wellington Country Park
Location : Odiham Rd, Reading, Berkshire, RG7 1SP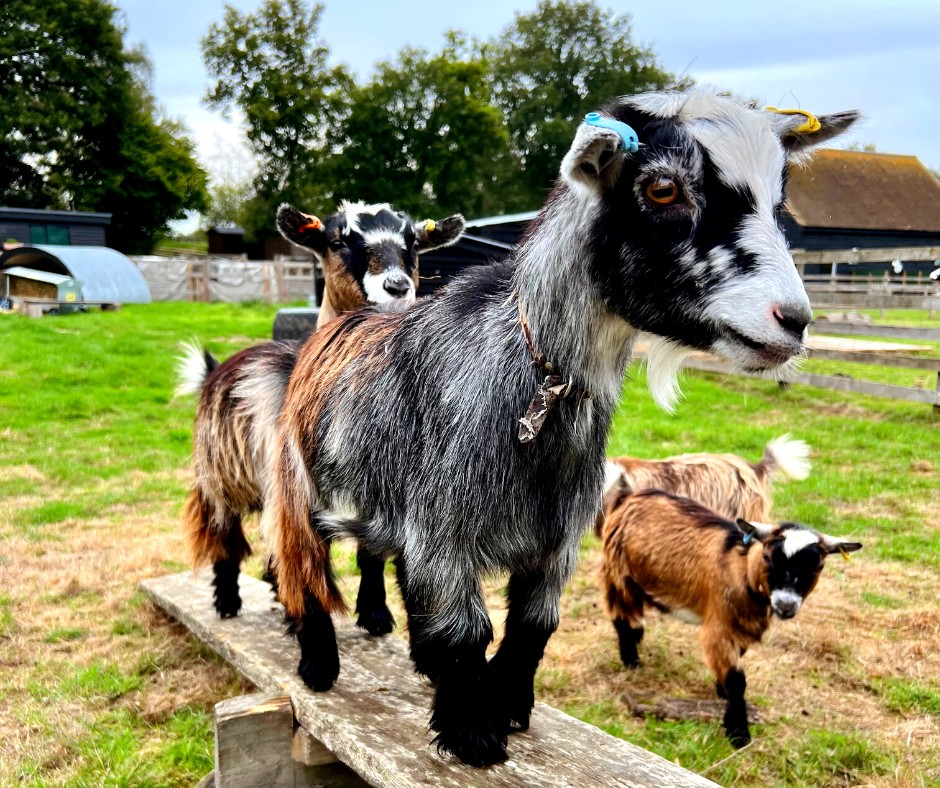 For all the latest news check out their facebook page
Opening Dates/Times/Prices : For further information on Wellington Country Park CLICK HERE
Jake's Playbarn & Mini Farm
Location : Yateley Rd, Sandhurst, Bracknell Forest, GU47 8JQ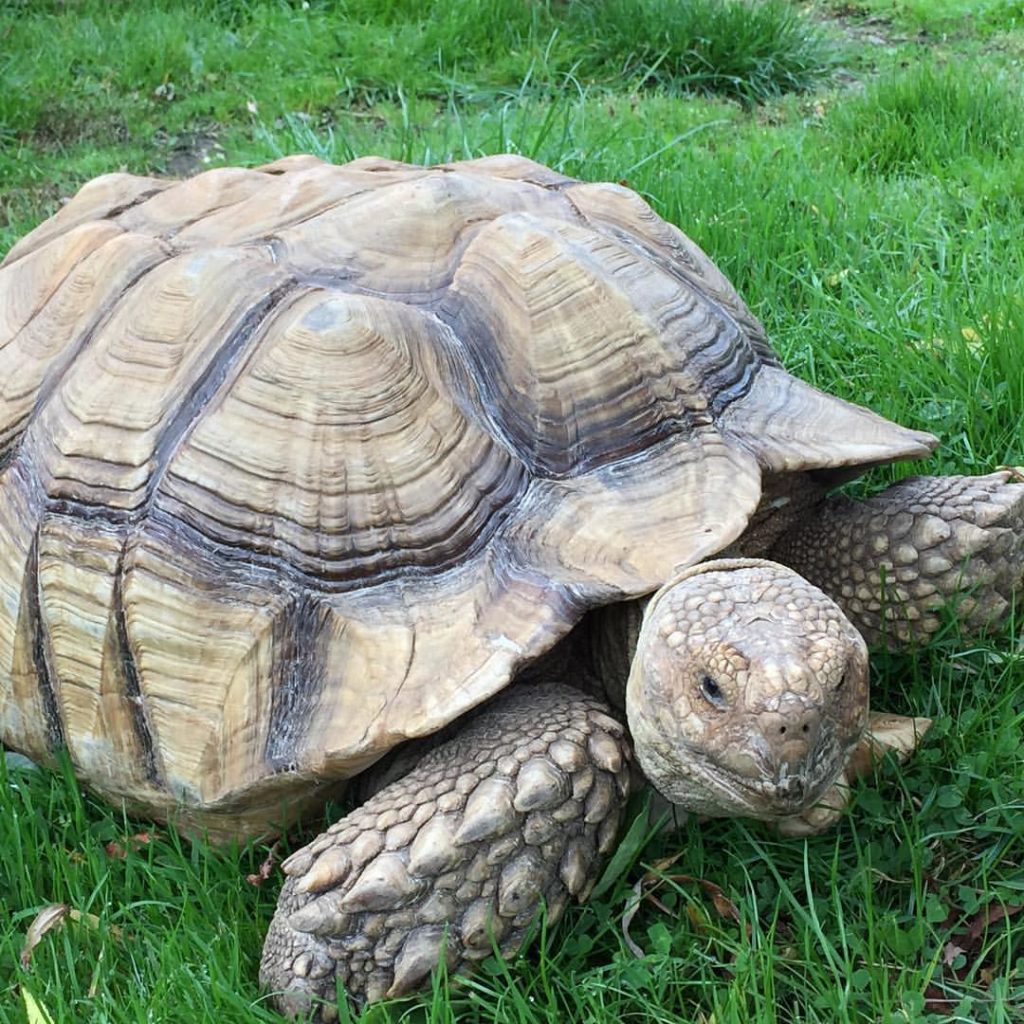 For all the latest news check out their facebook page
Opening Dates/Times/Prices : For further information on Jake's Playbarn & Mini Farm CLICK HERE
Farms in Bristol
Avon Valley Park
Location : Pixash Ln, Bath Rd, Keynsham, Bristol BS31 1TP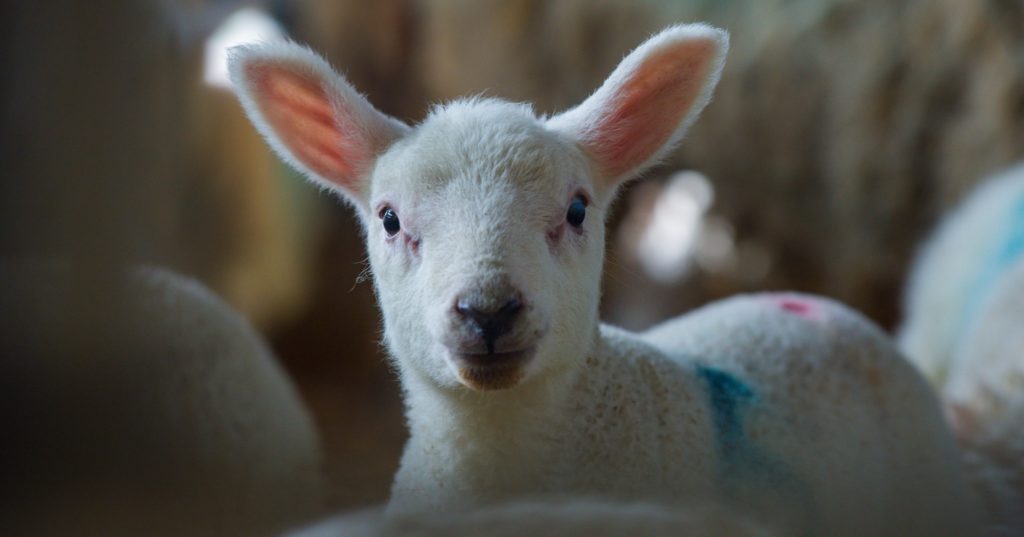 For all the latest news check out their facebook page
Opening Dates/Times/Prices : For further information on Avon Valley Park CLICK HERE
Noah's Ark Zoo Farm
Location : Clevedon Road, Wraxall, Bristol, North Somerset, BS48 1PG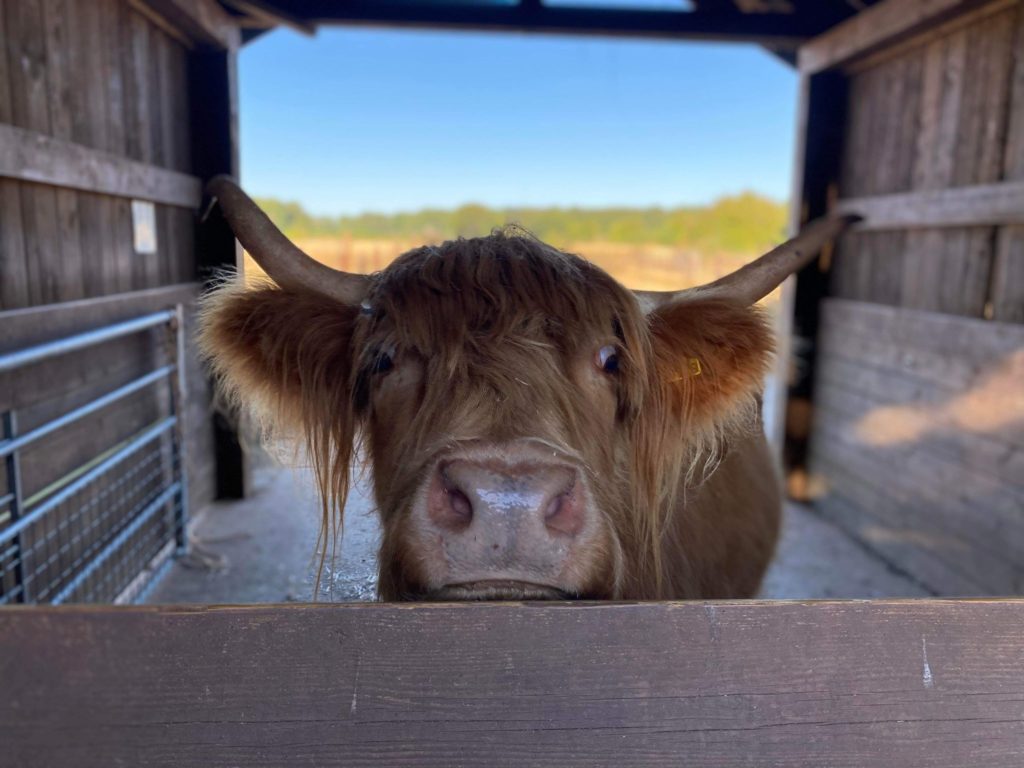 For all the latest news check out their facebook page
Opening Dates/Times/Prices : For further information on Noah's Ark Zoo Farm CLICK HERE
Farms in Buckinghamshire
Hogshaw Farm & Wildlife Park
Location : Hogshaw, Botolph Claydon, East Claydon, Buckinghamshire, MK18 2NF
For all the latest news check out their facebook page
Opening Dates/Times/Prices : For further information on Hogshaw Farm & Wildlife Park CLICK HERE
Odds Farm Park
Location : Wooburn Common, High Wycombe, Buckinghamshire HP10 0LX
For all the latest news check out their facebook page
Opening Dates/Times/Prices : For further information on Odds Farm Park CLICK HERE
Thrift Farm Park
Location : Thrift Farm, Milton Keynes, MK17 0PR
For all the latest news check out their facebook page
Opening Dates/Times/Prices : For further information on Thrift Farm Park CLICK HERE
Farms in Cambridgeshire
Sacrewell Farm
Location : Thornhaugh, Peterborough, Cambridgeshire, PE8 6HJ
For all the latest news check out their facebook page
Opening Dates/Times/Prices : For further information on Sacrewell Farm CLICK HERE
Farms in Cheshire
Apple Jacks Adventure Farm
Location : Stretton Rd, Appleton Thorn, Warrington, WA4 4NW
For all the latest news check out their facebook page
Opening Dates/Times/Prices : For further information on Apple Jacks Adventure Farm CLICK HERE
Farms in Cornwall
Dairyland Farm Park
Location : Tresillian Barton, Summercourt, Newquay, Cornwall, TR8 5AA
For all the latest news check out their facebook page
Opening Dates/Times/Prices : For further information on Dairyland Farm Park CLICK HERE
Heligan Gardens
Location : Pentewan, St.Austell, Cornwall, PL26 6EN
For all the latest news check out their facebook page
Opening Dates/Times/Prices : For further information on Heligan Gardens CLICK HERE
Tamar Valley Donkey Park
Location : St Ann's Chapel, Gunnislake, Cornwall, PL18 9HW
For all the latest news check out their facebook page
Opening Dates/Times/Prices : For further information on Tamar Valley Donkey Park CLICK HERE
Trethorne Leisure Park
Location :Kennards House, Launceston, Cornwall, PL15 8QE
For all the latest news check out their facebook page
Opening Dates/Times/Prices : For further information on Trethorne Leisure Park CLICK HERE
Farms in Cumbria
Lakeland Maze Farm Park
Location : Raines Hall, Sedgwick, Cumbria, LA8 0JJ
For all the latest news check out their facebook page
Opening Dates/Times/Prices : For further information on Lakeland Maze Farm Park CLICK HERE
Walby Farm Park
Location : Walby Farm Park, Walby, Crosby-on-Eden, Carlisle CA6 4QL
For all the latest news check out their facebook page
Opening Dates/Times/Prices : For further information on Walby Farm Park CLICK HERE
Farms in Durham
Adventure Valley Farm
Location : Union Hall Farm, Brasside, Durham, DH1 5SG
For all the latest news check out their facebook page
Opening Dates/Times/Prices : For further information on Adventure Valley Farm CLICK HERE
Broom House Farm
Location : Witton Gilbert, Durham, DH7 6TR
For all the latest news check out their facebook page
Opening Dates/Times/Prices : For further information on Broom House Farm CLICK HERE
Hall Hill Farm
Location : Lanchester, County Durham, DH7 0TA
For all the latest news check out their facebook page
Opening Dates/Times/Prices : For further information on Hall Hill Farm CLICK HERE
Farms in Derbyshire
Bluebell Dairy
Location : Locko Road, Derby, DE21 7AR
For all the latest news check out their facebook page
Opening Dates/Times/Prices : For further information on Bluebell Dairy CLICK HERE
Chatsworth Farmyard & Adventure Playground
Location : Chatsworth, Bakewell, Derbyshire, DE45 1PP
For all the latest news check out their facebook page
Opening Dates/Times/Prices : For further information on Chatsworth Farmyard & Adventure Playground CLICK HERE
Matlock Farm Park
Location : Jaggers Ln, Matlock, Derbyshire, DE4 5LH
For all the latest news check out their facebook page
Opening Dates/Times/Prices : For further information on Matlock Farm Park CLICK HERE
Farms in Devon
The Big Sheep
Location : Abbotsham Rd, Bideford, Devon, EX39 3PE
For all the latest news check out their facebook page
Opening Dates/Times/Prices : For further information on The Big Sheep CLICK HERE
Occombe Farm
Location : Preston Down Rd, Paignton, Torbay, TQ3 1DL
For all the latest news check out their facebook page
Opening Dates/Times/Prices : For further information on Occombe Farm CLICK HERE
Pennywell Farm
Location : Buckfastleigh, Devon, TQ11 0LT
For all the latest news check out their facebook page
Opening Dates/Times/Prices : For further information on Pennywell Farm CLICK HERE
Woolley Animals
Location : Venton Farm, Winkleigh EX19 8AN
For all the latest news check out their facebook page
Opening Dates/Times/Prices : For further information on Woolley Animals CLICK HERE
Farms in Dorset
Farmer Palmer's Farm Park
Location : Wareham Rd, Organford, Dorset, BH16 6EU
For all the latest news check out their facebook page
Opening Dates/Times/Prices :For further information on Farmer Palmer's Farm Park CLICK HERE
Farms in Essex
Barleylands
Location : Barleylands Farm Office, Barleylands Rd, Billericay CM11 2UD
For all the latest news check out their facebook page
Opening Dates/Times/Prices : For further information on Barleylands CLICK HERE
Hasty's Adventure Farm
Location : West Rd, Clacton-on-Sea, Essex, CO15 1AG
For all the latest news check out their facebook page
Opening Dates/Times/Prices : For further information on Hasty's Adventure Farm CLICK HERE
Lee Valley Park Farms
Location : Stubbins Hall Ln, Waltham Abbey, Essex, EN9 2EE
For all the latest news check out their facebook page
Opening Dates/Times/Prices : For further information on Lee Valley Park Farms CLICK HERE
Marsh Farm Animal Adventure Park
Location : Marsh Farm Rd, South Woodham Ferrers, Essex, CM3 5WP
For all the latest news check out their facebook page
Opening Dates/Times/Prices : For further information on Marsh Farm Animal Adventure Park CLICK HERE
Old MacDonalds
Location : Weald Rd, Brentwood CM14 5AY
For all the latest news check out their facebook page
Opening Dates/Times/Prices : For further information on Old MacDonalds CLICK HERE
Farms in Gloucestershire
Cattle Country Farm Park
Location : Berkeley Heath Farm House, Berkeley Heath, Gloucestershire, GL13 9EW
For all the latest news check out their facebook page
Opening Dates/Times/Prices : For further information on Cattle Country Farm Park CLICK HERE
Cotswold Farm Park
Location : Guiting Power, Cheltenham GL54 5FL
For all the latest news check out their facebook page
Opening Dates/Times/Prices : For further information on Cotswold Farm Park CLICK HERE
Over Farm
Location : Over Highnam, Gloucestershire, GL2 8DB
For all the latest news check out their facebook page
Opening Dates/Times/Prices : For further information on Over Farm CLICK HERE
Farms in Hampshire
4 Kingdoms Adventure Park
Location : Newbury Road, Headley, Hampshire RG19 8JY
For all the latest news check out their facebook page
Opening Dates/Times/Prices : For further information on 4 Kingdoms CLICK HERE
Finkley Down Farm
Location : North Way, Andover, Hampshire, SP10 5AZ
For all the latest news check out their facebook page
Opening Dates/Times/Prices : For further information on Finkley Down Farm CLICK HERE
Longdown Activity Farm
Location : Deerleap Ln, Southampton, Hampshire, SO40 7EH
For all the latest news check out their facebook page
Opening Dates/Times/Prices : For further information on Longdown Activity Farm CLICK HERE
Staunton Country Park
Location : Middle Park Way, Havant PO9 5HB
For all the latest news check out their facebook page
Opening Dates/Times/Prices : For further information on Staunton Country Park CLICK HERE
Farms in Herefordshire
Small Breeds Farm Park
Location : Kington, Hereford, Herefordshire, HR5 3HF
For all the latest news check out their facebook page
Opening Dates/Times/Prices : For further information on Small Breeds Farm Park CLICK HERE
Farms in Hertfordshire
Aldenham Country Park
Location : Aldenham Rd, Radlett, Borehamwood WD6 3AT
For all the latest news check out their facebook page
Opening Dates/Times/Prices : For further information on Aldenham Country Park CLICK HERE
Appleby Street Farm
Location : Appleby Street Farm, Cheshunt, EN7 6QT
For all the latest news check out their facebook page
Opening Dates/Times/Prices : For further information on Appleby Street Farm CLICK HERE
Church Farm
Location : Ardeley, Stevenage, Hertfordshire, SG2 7AH
For all the latest news check out their facebook page
Opening Dates/Times/Prices : For further information on Church Farm CLICK HERE
Lewis of London
Location : Galley Ln, Barnet, EN5 4AJ
For all the latest news check out their facebook page
Opening Dates/Times/Prices : For further information on Lewis of London CLICK HERE
Standalone Farm
Location : Wilbury Rd, Letchworth Garden City, Hertfordshire, SG6 4JW
For all the latest news check out their facebook page
Opening Dates/Times/Prices : For further information on Standalone Farm CLICK HERE
Willows Activity Farm
Location : Coursers Rd, St Albans AL4 0PF
For all the latest news check out their facebook page
Opening Dates/Times/Prices : For further information on Willows Activity Farm CLICK HERE
Farms in Isle of Wight
Tapnell Farm Park
Location : Tapnell Farm House, Newport Rd, Yarmouth PO41 0YJ
For all the latest news check out their facebook page
Opening Dates/Times/Prices : For further information on Tapnell Farm Park CLICK HERE
Farms in Kent
Canterbury Oast Trust Rare Breeds Centre
Location : Woodchurch, Kent, TN26 3RJ
For all the latest news check out their facebook page
Opening Dates/Times/Prices : For further information on Canterbury Oast Trust Rare Breeds Centre CLICK HERE
Kent Life Heritage Farm Park
Location : Lock Lane, Sandling, Maidstone, Kent, ME14 3AU
For all the latest news check out their facebook page
Opening Dates/Times/Prices : For further information on Kent Life Heritage Farm Park CLICK HERE
Farms in Lancashire
Farmer Parrs Animal World
Location : Rossall Ln, Fleetwood, Lancashire, FY7 8JP
For all the latest news check out their facebook page
Opening Dates/Times/Prices : For further information on Farmer Parrs Animal World CLICK HERE
Farmer Teds Adventure Farm
Location : Flatmans Lane, Downholland, Ormskirk, Lancashire, L39 7HW
For all the latest news check out their facebook page
Opening Dates/Times/Prices : For further information on Farmer Teds Adventure Farm CLICK HERE
Greenlands Farm Village
Location : Greenlands Farm Village, Tewitfield, Carnforth LA6 1JH
For all the latest news check out their facebook page
Opening Dates/Times/Prices : For further information on Greenlands Farm Village CLICK HERE
Mrs Dowsons Farm Park
Location : Hawkshaw Fold, Longsight Rd, Blackburn BB2 7JA
For all the latest news check out their facebook page
Opening Dates/Times/Prices : For further information on Mrs Dowsons Farm Park CLICK HERE
Ridgeway Farm
Location : Peel Rd, Blackpool, Lancashire, FY4 5JX
For all the latest news check out their facebook page
Opening Dates/Times/Prices : For further information on Ridgeway Farm CLICK HERE
Windmill Animal Farm
Location : Fish Lane, Burscough, Ormskirk L40 1UQ
For all the latest news check out their facebook page
Opening Dates/Times/Prices : For further information on Windmill Animal Farm CLICK HERE
Farms in Leicestershire
Gorse Hill City Farm
Location : Anstey Ln, Leicester, LE4 0FJ
For all the latest news check out their facebook page
Opening Dates/Times/Prices : For further information on Gorse Hill City Farm CLICK HERE
Manor Farm Park
Location : Castle Hill, East Leake, Nr Loughborough, Leicestershire, LE12 6LU
For all the latest news check out their facebook page
Opening Dates/Times/Prices : For further information on Manor Farm Park CLICK HERE
Windmill Farm Park
Location : Kibworth Harcourt, Leicestershire, LE8 0PR
For all the latest news check out their facebook page
Opening Dates/Times/Prices : For further information on Windmill Farm Park CLICK HERE
Farms in Lincolnshire
Daisy Made Farm
Location : Lincoln Rd, Skellingthorpe, Lincolnshire, LN6 5SA
For all the latest news check out their facebook page
Opening Dates/Times/Prices :For further information on Daisy Made Farm CLICK HERE
Hall Farm Park
Location : Caistor Rd, Market Rasen, Lincolnshire, LN7 6PT
For all the latest news check out their facebook page
Opening Dates/Times/Prices : For further information on Hall Farm Park CLICK HERE
Hardy's Animal Farm
Location : Anchor Ln, Ingoldmells, Lincolnshire, PE25 1JN
For all the latest news check out their facebook page
Opening Dates/Times/Prices : For further information on Hardy's Animal Farm CLICK HERE
The Pink Pig Farm
Location : Holme, Scunthorpe, North Lincolnshire, DN16 3RE
For all the latest news check out their facebook page
Opening Dates/Times/Prices : For further information on The Pink Pig Farm CLICK HERE
Rand Farm Park
Location : Rand, Market Rasen LN8 5NJ
For all the latest news check out their facebook page
Opening Dates/Times/Prices : For further information on Rand Farm Park CLICK HERE
Tattershall Farm Park
Location : Marsh Ln, Tattershall, Lincoln LN4 4JR
For all the latest news check out their facebook page
Opening Dates/Times/Prices : For further information on Tattershall Farm Park CLICK HERE
Whisby Animal Park and Playbarn
Location : Whisby Rd, Lincoln, Lincolnshire, LN6 9BU
For all the latest news check out their facebook page
Opening Dates/Times/Prices : For further information on Whisby Animal Park and Playbarn CLICK HERE
Farms in Liverpool
Croxteth Park Farm
Location : Muirhead Ave, Liverpool, L11 1EH
For all the latest news check out their facebook page
Opening Dates/Times/Prices : For further information on Croxteth Park Farm CLICK HERE
Farms in London
Belmont Farm
Location : Belmont Farm, London NW7 1QT
For all the latest news check out their facebook page
Opening Dates/Times/Prices : For further information on Belmont Farm CLICK HERE
Christmas Tree Farm
Location : Cudham Rd, Downe, BR6 7LF
For all the latest news check out their facebook page
Opening Dates/Times/Prices : For further information on Christmas Tree Farm CLICK HERE
Hobbledown Hounslow
Location : Staines Rd, Hounslow TW14 0HH
For all the latest news check out their facebook page
Opening Dates/Times/Prices : For further information on Hobbledown Hounslow CLICK HERE
The Hounslow Urban Farm
Location : Faggs Rd, Feltham TW14 0LZ
For all the latest news check out their facebook page
Opening Dates/Times/Prices : For further information on The Hounslow Urban Farm CLICK HERE
Kentish Town City Farm
Location : 1 Cressfield Cl, London NW5 4BN
For all the latest news check out their facebook page
Opening Dates/Times/Prices : For further information on Kentish Town City Farm CLICK HERE
Mudchute Park and Farm
Location : Pier St, London E14 3HP
For all the latest news check out their facebook page
Opening Dates/Times/Prices : For further information on Mudchute Park and Farm CLICK HERE
Farms in Manchester
Cockfields Farm
Location : Lees New Rd, Ashton-under-Lyne, Greater Manchester, OL6 8AR
For all the latest news check out their facebook page
Opening Dates/Times/Prices : For further information on Cockfields Farm CLICK HERE
Lancaster Park & Animal Farm
Location : Middleton Road West, Oldham, Greater Manchester, OL1 2TG
For all the latest news check out their facebook page
Opening Dates/Times/Prices : For further information on Lancaster Park & Animal Farm CLICK HERE
Reddish Vale Farm
Location : Stockport, Greater Manchester, SK5 7HE
For all the latest news check out their facebook page
Opening Dates/Times/Prices : For further information on Reddish Vale Farm CLICK HERE
Smithills Open Farm
Location : Smithills Dean Rd, Bolton, Greater Manchester, BL1 6JZ
For all the latest news check out their facebook page
Opening Dates/Times/Prices : For further information on Smithills Open Farm CLICK HERE
Farms in Norfolk
Church Farm Rare Breeds Centre
Location : Lynn Rd, King's Lynn, Norfolk, PE34 3HT
For all the latest news check out their facebook page
Opening Dates/Times/Prices : For further information on Church Farm Rare Breeds Centre CLICK HERE
Hirsty's Family Fun Park
Location : Yarmouth Rd, Hemsby,Great Yarmouth, Norfolk, NR29 4NL
For all the latest news check out their facebook page
Opening Dates/Times/Prices : For further information on Hirsty's Family Fun Park CLICK HERE
Melsop Farm Park
Location : Ellingham Rd, Norwich, Norfolk, NR9 4NT
For all the latest news check out their facebook page
Opening Dates/Times/Prices : For further information on Melsop Farm Park CLICK HERE
Snettisham Park
Location : Bircham Rd, Snettisham, Norfolk, PE31 7NG
For all the latest news check out their facebook page
Opening Dates/Times/Prices : For further information on Snettisham Park CLICK HERE
Wizard Adventure Maze
Location : Hall Farm, Metton, Norwich, Norfolk, NR11 8QU
For all the latest news check out their facebook page
Opening Dates/Times/Prices : For further information on Wizard Adventure Maze CLICK HERE
Wroxham Barns
Location : Tunstead Rd, Hoveton, Norwich NR12 8QU
For all the latest news check out their facebook page
Opening Dates/Times/Prices : For further information on Wroxham Barns CLICK HERE
Farms in Northumberland
Whitehouse Farm Centre
Location : N Whitehouse Cottages, Stannington, Northumberland, NE61 6AW
For all the latest news check out their facebook page
Opening Dates/Times/Prices : For further information on Whitehouse Farm Centre CLICK HERE
Farms in Northamptonshire
Flore Farm Park
Location : Bliss Lane, Flore, Northampton, Northamptonshire, NN7 4LJ
For all the latest news check out their facebook page
Opening Dates/Times/Prices : For further information on Flore Farm Park CLICK HERE
Mini Meadows Farm
Location : Naseby Road, Welford, Northants, NN6 6HZ
For all the latest news check out their facebook page
Opening Dates/Times/Prices : For further information on Mini Meadows Farm CLICK HERE
West Lodge Farm
Location : Back Lane, Desborough, Kettering NN14 2SH
For all the latest news check out their facebook page
Opening Dates/Times/Prices : For further information on West Lodge Farm CLICK HERE
Farms in Nottinghamshire
Stonebridge City Farm
Location : Stone Bridge Rd, Nottingham, NG3 2FR
For all the latest news check out their facebook page
Opening Dates/Times/Prices : For further information on Stonebridge City Farm CLICK HERE
Farms in Oxfordshire
Fairytale Farm
Location : Southcombe, Chipping Norton, Oxfordshire, OX7 5QH
For all the latest news check out their facebook page
Opening Dates/Times/Prices :For further information on Fairytale Farm CLICK HERE
Farmer Gow's
Location : Fernham Rd, Longcot, Faringdon SN7 7PR
For all the latest news check out their facebook page
Opening Dates/Times/Prices :For further information on Farmer Gow's CLICK HERE
Millets Farm Centre
Location : Abingdon, Oxfordshire, OX13 5HB
For all the latest news check out their facebook page
Opening Dates/Times/Prices : For further information on Millets Farm Centre CLICK HERE
Farms in Shropshire
Hoo Farm Animal Kingdom
Location : Hoo, Telford, Shropshire, TF6 6DJ
For all the latest news check out their facebook page
Opening Dates/Times/Prices : For further information on Hoo Farm Animal Kingdom CLICK HERE
Park Hall Farm
Location : Burma Rd, Whittington, Oswestry SY11 4AS
For all the latest news check out their facebook page
Opening Dates/Times/Prices : For further information on Park Hall Farm CLICK HERE
Farms in Somerset
Court Farm Country Park
Location : Wolvershill Rd, Weston-super-Mare, North Somerset, BS24 7FG
For all the latest news check out their facebook page
Opening Dates/Times/Prices : For further information on Court Farm Country Park CLICK HERE
Puxton Park
Location : Cowslip Lane Hewish, BS24 6AH
For all the latest news check out their facebook page
Opening Dates/Times/Prices : For further information on Puxton Park CLICK HERE
Farms in Staffordshire
Amerton Farm
Location : Stowe by Chartley, Stafford, Staffordshire ST18 0LA
For all the latest news check out their facebook page
Opening Dates/Times/Prices : For further information on Amerton Farm CLICK HERE
Lower Drayton Farm
Location : The Play Barn Lower Drayton Lane, Stafford ST19 5RE
For all the latest news check out their facebook page
Opening Dates/Times/Prices : For further information on Lower Drayton Farm CLICK HERE
National Forest Adventure Farm
Location : Postern Rd, Tatenhill, Burton-on-Trent DE13 9SJ
For all the latest news check out their facebook page
Opening Dates/Times/Prices : For further information on National Forest Adventure Farm CLICK HERE
Farms in Suffolk
Easton Farm Park
Location : Easton Farm Park, Easton, Woodbridge IP13 0EQ
For all the latest news check out their facebook page
Opening Dates/Times/Prices :For further information on Easton Farm Park CLICK HERE
Hollow Trees Farm
Location : Ipswich, Suffolk, IP7 6HX
For all the latest news check out their facebook page
Opening Dates/Times/Prices : For further information on Hollow Trees Farm CLICK HERE
Oasis Camel Park
Location : Halesworth, Suffolk, IP19 0DT
For all the latest news check out their facebook page
Opening Dates/Times/Prices : For further information on Oasis Camel Park CLICK HERE
Farms in Surrey
Bocketts Farm Park
Location : Young St, Fetcham, Leatherhead KT22 9BS
For all the latest news check out their facebook page
Opening Dates/Times/Prices : For further information on Bocketts Farm Park CLICK HERE
Chobham Adventure Farm
Location : Bagshot Rd, Chobham, Surrey, GU24 8DB
For all the latest news check out their facebook page
Opening Dates/Times/Prices : For further information on Chobham Adventure Farm CLICK HERE
Godstone Farm
Location : Tilburstow Hill Rd, Godstone, Surrey, RH9 8LX
For all the latest news check out their facebook page
Opening Dates/Times/Prices : For further information on Godstone Farm CLICK HERE
Hobbledown Epsom
Location : Horton Ln, Epsom KT19 8PT
For all the latest news check out their facebook page
Opening Dates/Times/Prices : For further information on Hobbledown Epsom CLICK HERE
Farms in Sussex
Blackberry Farm Park
Location : Whitesmith, East Sussex, BN8 6JD
For all the latest news check out their facebook page
Opening Dates/Times/Prices : For further information on Blackberry Farm Park CLICK HERE
Coombes Farm Tours
Location : Coombes, West Sussex, BN15 0RS
For all the latest news check out their facebook page
Opening Dates/Times/Prices : For further information on Coombes Farm Tours CLICK HERE
Fishers Adventure Farm Park
Location : Newpound Ln, Wisborough Green, West Sussex, RH14 0EG
For all the latest news check out their facebook page
Opening Dates/Times/Prices : For further information on Fishers Adventure Farm Park CLICK HERE
Knockhatch Adventure Park
Location : Hailsham Bypass, Hailsham BN27 3GD
For all the latest news check out their facebook page
Opening Dates/Times/Prices : For further information on Knockhatch Adventure Park CLICK HERE
Middle Farm Countryside Centre
Location : West Firle, Lewes BN8 6LJ
For all the latest news check out their facebook page
Opening Dates/Times/Prices : For further information on Middle Farm Countryside Centre CLICK HERE
Washbrooks Family Farm
Location : Brighton Rd, Hurstpierpoint, West Sussex, BN6 9EF
For all the latest news check out their facebook page
Opening Dates/Times/Prices : For further information on Washbrooks Family Farm CLICK HERE
Farms in Warwickshire
Ash End House Children's Farm
Location : Middleton Ln, Tamworth, Warwickshire, B78 2BL
For all the latest news check out their facebook page
Opening Dates/Times/Prices : For further information on Ash End House Children's Farm CLICK HERE
Hatton Country World
Location : Dark Ln, Hatton, Warwick CV35 8XA
For all the latest news check out their facebook page
Opening Dates/Times/Prices : For further information on Hatton Country World CLICK HERE
Umberslade Farm Park
Location : Butts Ln, Tanworth in Arden, Warwickshire, B94 5AQ
For all the latest news check out their facebook page
Opening Dates/Times/Prices : For further information on Umberslade Farm Park CLICK HERE
Farms in Wiltshire
Cholderton Rare Breeds Farm Park
Location : Amesbury Rd, Cholderton, Salisbury SP4 0EW
For all the latest news check out their facebook page
Opening Dates/Times/Prices : For further information on Cholderton Rare Breeds Farm Park CLICK HERE
Roves Farm Visitor Centre
Location : Sevenhampton, Swindon, Wiltshire, SN6 7QG
For all the latest news check out their facebook page
Opening Dates/Times/Prices : For further information on Roves Farm Visitor Centre CLICK HERE
Studley Grange
Location : Hay Ln, Stanley, Swindon SN4 9QT
For all the latest news check out their facebook page
Opening Dates/Times/Prices : For further information on Studley Grange CLICK HERE
Farms in Worcestershire
All Things Wild
Location : Station Rd, Honeybourne, Worcestershire, WR11 7QZ
For all the latest news check out their facebook page
Opening Dates/Times/Prices : For further information on All Things Wild CLICK HERE
Attwell Farm Park
Location : Seafield Ln, Redditch B98 9DB
For all the latest news check out their facebook page
Opening Dates/Times/Prices : For further information on Attwell Farm Park CLICK HERE
Churchfields
Location : Salwarpe, Worcestershire, WR9 0AH
For all the latest news check out their facebook page
Opening Dates/Times/Prices : For further information on Churchfields CLICK HERE
Little Owl Farm Park
Location : Owl Hill Lane, Dunhampton, Worcestershire, DY13 9SS
For all the latest news check out their facebook page
Opening Dates/Times/Prices : For further information on Little Owl Farm Park CLICK HERE
Farms in Yorkshire
Betton Farm
Location : Racecourse Rd, East Ayton, North Yorkshire, YO13 9HT
For all the latest news check out their facebook page
Opening Dates/Times/Prices : For further information on Betton Farm CLICK HERE
Big Sheep Little Cow Farm
Location : Bedale, North Yorkshire, DL8 2DP
For all the latest news check out their facebook page
Opening Dates/Times/Prices : For further information on Big Sheep Little Cow Farm CLICK HERE
Birchfield Farm
Location : Birchfield Farm, Summerbridge, Harrogate, North Yorkshire, HG3 4JS
For all the latest news check out their facebook page
Opening Dates/Times/Prices : For further information on Birchfield Farm CLICK HERE
Boston Park Farm
Location : Bawtry Road, Hatfield Woodhouse Doncaster DN7 6DS
For all the latest news check out their facebook page
Opening Dates/Times/Prices : For further information on Boston Park Farm CLICK HERE
Cannon Hall Farm
Location : Bark House Ln, Cawthorne, Barnsley S75 4AT
For all the latest news check out their facebook page
Opening Dates/Times/Prices : For further information on Cannon Hall Farm CLICK HERE
Hesketh Farm Park
Location : Bolton Abbey, Skipton, North Yorkshire, BD23 6HA
For all the latest news check out their facebook page
Opening Dates/Times/Prices : For further information on Hesketh Farm Park CLICK HERE
Humble Bee Farm
Location : Humble Bee Farm Flixton, Scarborough, North Yorkshire, YO11 3UJ
For all the latest news check out their facebook page
Opening Dates/Times/Prices : For further information on Humble Bee Farm CLICK HERE
Piglets Adventure Farm
Location : Towthorpe Grange, Towthorpe Moor Ln, Towthorpe, York YO32 9ST
For all the latest news check out their facebook page
Opening Dates/Times/Prices : For further information on Piglets Adventure Farm CLICK HERE
Playdale Farm Park
Location : Carr Lane, Scarborough, North Yorkshire, YO11 3AT
For all the latest news check out their facebook page
Opening Dates/Times/Prices : For further information on Playdale Farm Park CLICK HERE
Spilman Farm
Location : Church Farm, Sessay, Thirsk, YO7 3NB
For all the latest news check out their facebook page
Opening Dates/Times/Prices : For further information on Spilmans CLICK HERE
Swithens Farm
Location : Rothwell, West Yorkshire, LS26 0BT
For all the latest news check out their facebook page
Opening Dates/Times/Prices : For further information on Swithens Farm CLICK HERE
Thornton Hall Country Park
Location : Thornton-in-Craven, Skipton, North Yorkshire, BD23 3TJ
For all the latest news check out their facebook page
Opening Dates/Times/Prices : For further information on Thornton Hall Country Park CLICK HERE
The Web Adventure Park
Location : Clifton Gate Business Park, Wigginton Rd, York, YO32 2RH
For all the latest news check out their facebook page
Opening Dates/Times/Prices : For further information on The Web Adventure Park CLICK HERE
Farms in Scotland
Almond Valley
Location : Millfield, Livingston, West Lothian, EH54 7AR
For all the latest news check out their facebook page
Opening Dates/Times/Prices : For further information on Almond Valley CLICK HERE
Briarlands Farm
Location : Briarlands Farm, Blairdrummond, Stirling, FK9 4UP
For all the latest news check out their facebook page
Opening Dates/Times/Prices : For further information on Briarlands Farm CLICK HERE
Conifox Adventure Park
Location : Foxhall, Kirkliston, Edinburgh, EH29 9ER
For all the latest news check out their facebook page
Opening Dates/Times/Prices : For further information on Conifox Adventure Park CLICK HERE
Dalscone Farm
Location : Edinburgh Road (A701), Dumfries, DG1 1SE
For all the latest news check out their facebook page
Opening Dates/Times/Prices :For further information on Dalscone Farm CLICK HERE
East Links Family Park
Location : Dunbar EH42 1XF
For all the latest news check out their facebook page
Opening Dates/Times/Prices :For further information on East Links Family Park CLICK HERE
Ernespie Farm
Location : Old Military Road, Castle Douglas, Dumfries and Galloway, DG7 3JG
For all the latest news check out their facebook page
Opening Dates/Times/Prices :For further information on Ernespie Farm CLICK HERE
Mabie Farm Park
Location : Burnside Farm, Mabie, Dumfries DG2 8EZ
For all the latest news check out their facebook page
Opening Dates/Times/Prices : For further information on Mabie Farm Park CLICK HERE
Monty's Farm Park
Location : Ardardan Estate, Cardross, Argyll & Bute, G82 5HD
For all the latest news check out their facebook page
Opening Dates/Times/Prices : For further information on Monty's Farm Park CLICK HERE
Muddy Boots Fife
Location : Balmalcolm, Fife, KY15 7TJ
For all the latest news check out their facebook page
Opening Dates/Times/Prices : For further information on Muddy Boots Fife CLICK HERE
National Museum of Rural Life
Location : Philipshill Rd, East Kilbride, South Lanarkshire, G76 9HR
For all the latest news check out their facebook page
Opening Dates/Times/Prices : For further information on National Museum of Rural Life CLICK HERE
Wynford Farm Park
Location : Aberdeen, Aberdeenshire, AB15 8RQ
For all the latest news check out their facebook page
Opening Dates/Times/Prices : For further information on Wynford Farm Park CLICK HERE
Farms in Wales
Cantref Adventure Farm & Riding Centre
Location : Brecon, Powys, LD3 8LR
For all the latest news check out their facebook page
Opening Dates/Times/Prices : For further information on Cantref Adventure Farm & Riding Centre CLICK HERE
Cefn Mably Farm Park
Location : Began Rd, Began, Newport, CF3 6XL
For all the latest news check out their facebook page
Opening Dates/Times/Prices : For further information on Cefn Mably Farm Park CLICK HERE
Clerkenhill Adventure Park
Location : Clerkenhill, Haverfordwest, Pembrokeshire, SA62 4PE
For all the latest news check out their facebook page
Opening Dates/Times/Prices : For further information on Clerkenhill Adventure Park CLICK HERE
Dwyfor Ranch Rabbit Farm & Animal Park
Location : Llanystumdwy, Gwynedd, LL52 0SN
For all the latest news check out their facebook page
Opening Dates/Times/Prices : For further information on Dwyfor Ranch Rabbit Farm & Animal Park CLICK HERE
Foel Farm Park
Location : Brynsiencyn, Isle of Anglesey, LL61 6UB
For all the latest news check out their facebook page
Opening Dates/Times/Prices : For further information on Foel Farm Park CLICK HERE
Folly Farm Adventure Park & Zoo
Location : Begelly, Kilgetty, Pembrokeshire, SA68 0XA
For all the latest news check out their facebook page
Opening Dates/Times/Prices : For further information on Folly Farm Adventure Park & Zoo CLICK HERE
Greenacres Animal Park
Location : Cottage Ln, Mancot, Flintshire, CH5 2AZ
For all the latest news check out their facebook page
Opening Dates/Times/Prices : For further information on Greenacres Animal Park CLICK HERE
Greenmeadow Community Farm
Location : Greenforge Way, Cwmbran, Torfaen, NP44 5AJ
For all the latest news check out their facebook page
Opening Dates/Times/Prices : For further information on Greenmeadow Community Farm CLICK HERE
Gypsy Wood Park
Location : Bontnewydd, Caernarfon, Gwynedd, LL55 2TF
For all the latest news check out their facebook page
Opening Dates/Times/Prices : For further information on Gypsy Wood Park CLICK HERE
Manorafon Farm Park
Location : Llanddulas Road, Abergele, LL22 8ET
For all the latest news check out their facebook page
Opening Dates/Times/Prices : For further information on Manorafon Farm Park CLICK HERE
Playworks The Meadows
Location : Gypsy Lane, Groeswen, Cardiff, CF15 7UN
For all the latest news check out their facebook page
Opening Dates/Times/Prices : For further information on Playworks The Meadows CLICK HERE
Wiggleys Fun Farm
Location : Aberbaiden Road, Ffordd y, Gyfraith., Cefn Cribwr, CF32 0BQ
For all the latest news check out their facebook page
Opening Dates/Times/Prices : For further information on Wiggleys Fun Farm CLICK HERE
Farms in Ireland
The Ark Open Farm
Location : 296 Bangor Rd, Newtownards, Ards and North Down, BT23 7PH
For all the latest news check out their facebook page
Opening Dates/Times/Prices : For further information on The Ark Open Farm CLICK HERE
Castle Adventure Open Farm
Location : Ballymacaward, Wardtown Castle, Ballyshannon, Co. Donegal
For all the latest news check out their facebook page
Opening Dates/Times/Prices : For further information on Castle Adventure Open Farm CLICK HERE
Fermanagh Fun Family Farm
Location : 4 Slate Quarry Ln, Lisbellaw, Enniskillen BT94 5BB
For all the latest news check out their facebook page
Opening Dates/Times/Prices : For further information on Fermanagh Fun Family Farm CLICK HERE
Leahy's Open Farm
Location : Dungourney, Ballymacoola, County Cork, P25 KW14
For all the latest news check out their facebook page
Opening Dates/Times/Prices : For further information on Leahy's Open Farm CLICK HERE
Mountpanther Farm Park
Location : 39 Dundrum Rd, Clough, BT30 8SJ
For all the latest news check out their facebook page
Opening Dates/Times/Prices : For further information on Mountpanther Farm Park CLICK HERE
Rose Park Farm
Location : 98 Bravallen Rd, Ballymoney, BT53 7DU
For all the latest news check out their facebook page
Opening Dates/Times/Prices : For further information on Rose Park Farm CLICK HERE
Streamvale Open Farm
Location : 38 Ballyhanwood Rd, Belfast, BT5 7SN
For all the latest news check out their facebook page
Opening Dates/Times/Prices : For further information on Streamvale Open Farm CLICK HERE