Considering going pumpkin picking Liverpool during October to choose your perfect pumpkin for carving, there are plenty of places to Pick a Pumpkin Liverpool is spoilt for choice, from farms in Liverpool with attractions that offer a PYO Pumpkin Patch, or maybe a Pumpkin Farm in Liverpool.
Each of the Pumpkin Patch Liverpool offers different experiences, from a full days entertainment followed by a trip to the Liverpool Pumpkin Patch, or just a simple Liverpool Pumpkin Farm, where you wander amongst the pumpkins and Pick Your Perfect one to take home and carve.
So if you are wondering if there's pumpkin picking near me in Liverpool, here are a few for you to check out.
Where To Go Pumpkin Picking Liverpool
Benty Farm Tearooms PYO Pumpkins
Location : 3A School Ln, Thurstaston, Birkenhead, Wirral CH61 0HH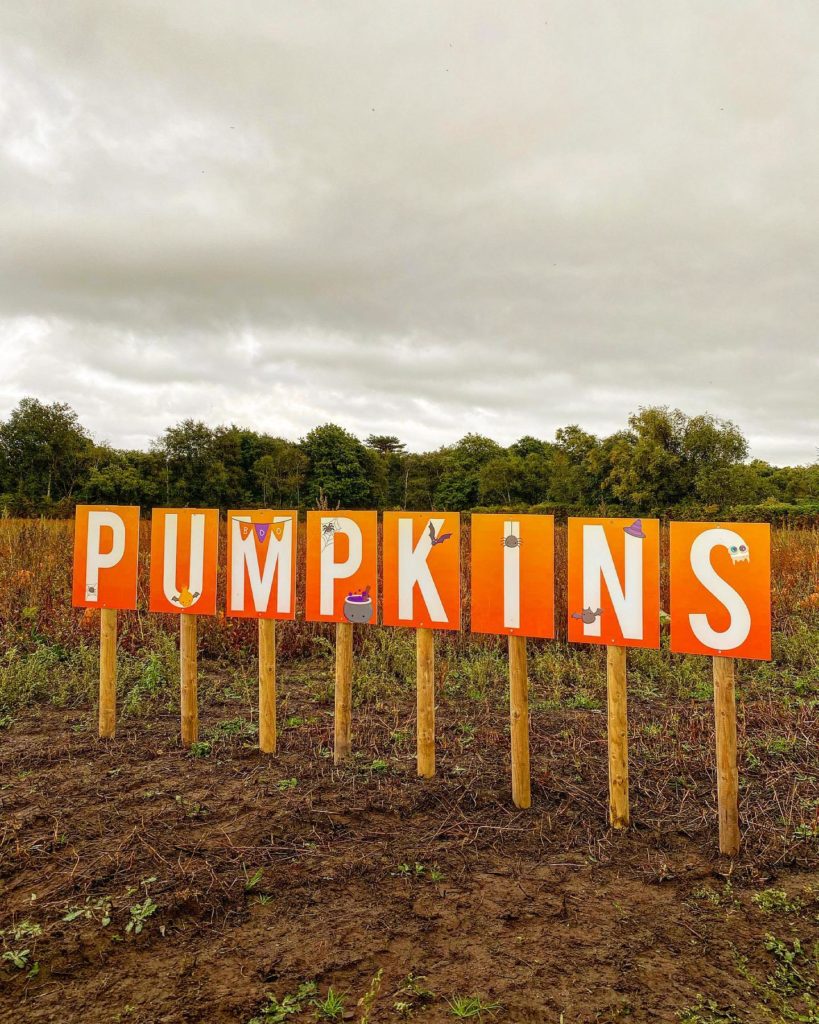 PYO PUMPKIN opens Wednesday 5th October! We have lots of varieties this year.. Price per KG. No booking required! Who's coming to see our pumpkin house?
For all the latest information check out their facebook page
Opening Dates/Times/Prices : For further information CLICK HERE
Birchall's Pumpkin Patch
Location : Reeds lane Rainford WA11 7JP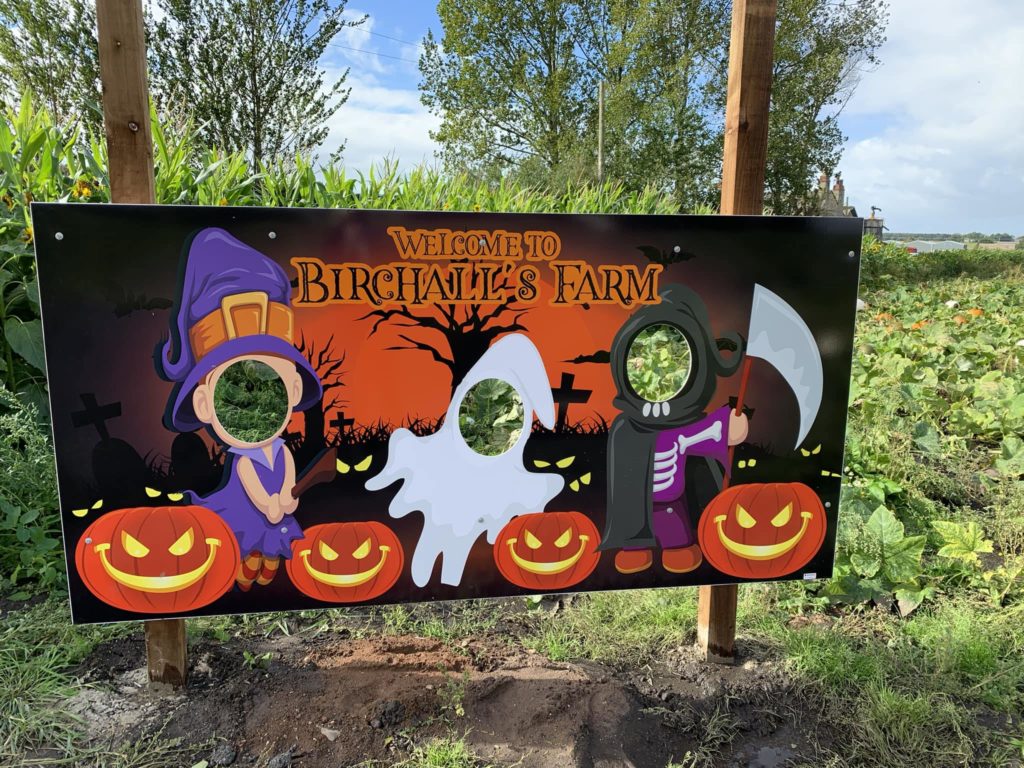 🎃🎃PUMPKIN PICKING 🎃🎃
We are looking forward to welcoming all of our customers back to our patch and we guarentee you won't be disappointed.
🕸We will be open from 1st to 31st October for pumpkin picking. Sat nav WA11 7JP
🎃 Free entry to our very large pumpkin patch
🎃Dogs allowed and must be kept on a lead
🎃Refreshments available
🎃 Wheelbarrows available free of charge
🎃 Plenty of parking available
We also have a selection of other activities 🕷
🕷 Vote for your favourite scarecrow in our scary scarecrow competition. There is still time to enter. All entry fees will go to Willowbrook Hospice. Please message for more details.
🕸 View the tractors and combines
🕷The Maze is back!! It will open on 8th October – further details to follow.
🕸Lots of photo opportunities and don't forget a picture one with our enormous spider and pumpkin….. you won't miss them !!
🕸Visit the marquee to purchase small items such as carving kits etc.
🕷 We have linked with some professional photographers. If you would like further information please drop us a message and we will provide the details of the photographers we are working with.
🎃🎃🎃🎃🎃🎃🎃🎃🎃🎃🎃🎃🎃🎃🎃🎃
For all the latest information check out their facebook page
Opening Dates/Times/Prices : For further information CLICK HERE
Church Farm Family Fright Festival
Location : Church Lane, Thurstaston, Wirral, CH61 0HW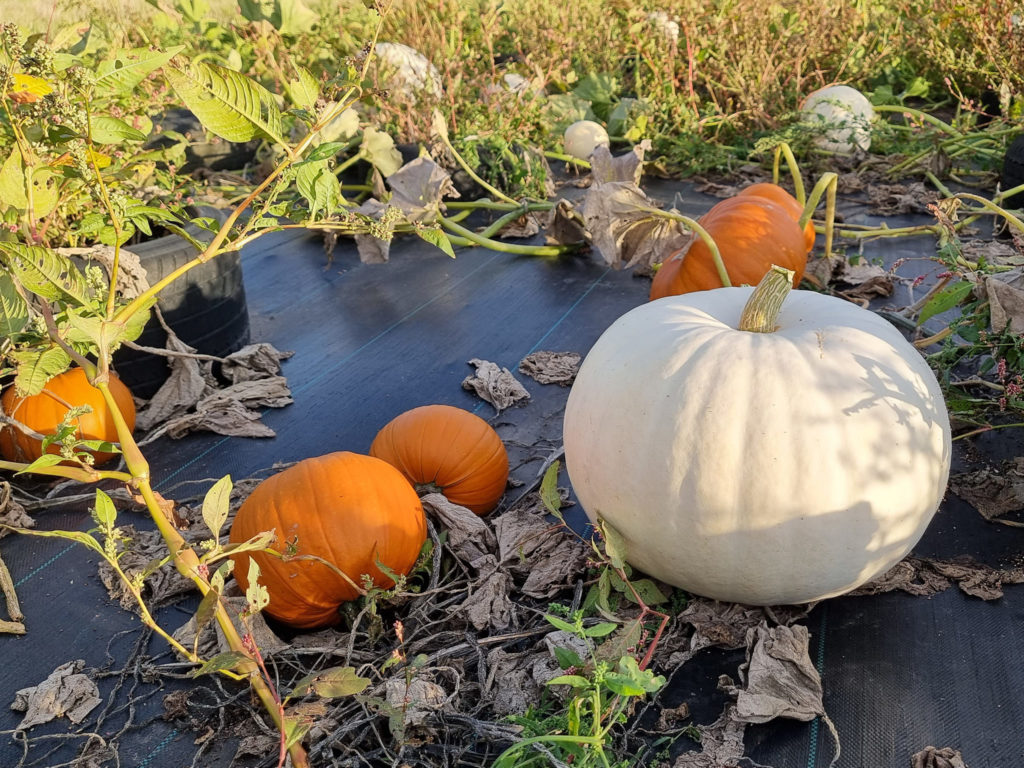 The Church Farm Family Fright Festival returns for 2022!
Come along for lots of spooky fun this October- fun activities, friendly animals and awesome views for you to see.
We grow over 3000 pumpkins here at Church Farm and you can choose one to purchase on your visit if you'd like to. Access to the pumpkin patch is for customers with Family Fright Festival tickets only.
​Pumpkins are not included in the admission price but are priced individually (while stocks last!) We will run out of pumpkins at some point so if pumpkin picking is important to you then please do book one of our earlier dates.
​Due to the location of the pumpkin patch it's only possible to get to it on one of the timed tractor rides so do plan your visit accordingly.
For all the latest information check out their facebook page
Opening Dates/Times/Prices : For further information CLICK HERE
Church View Farm
Location : Church View Farm Shop, Southport road, Lydiate, Merseyside L31 4HJ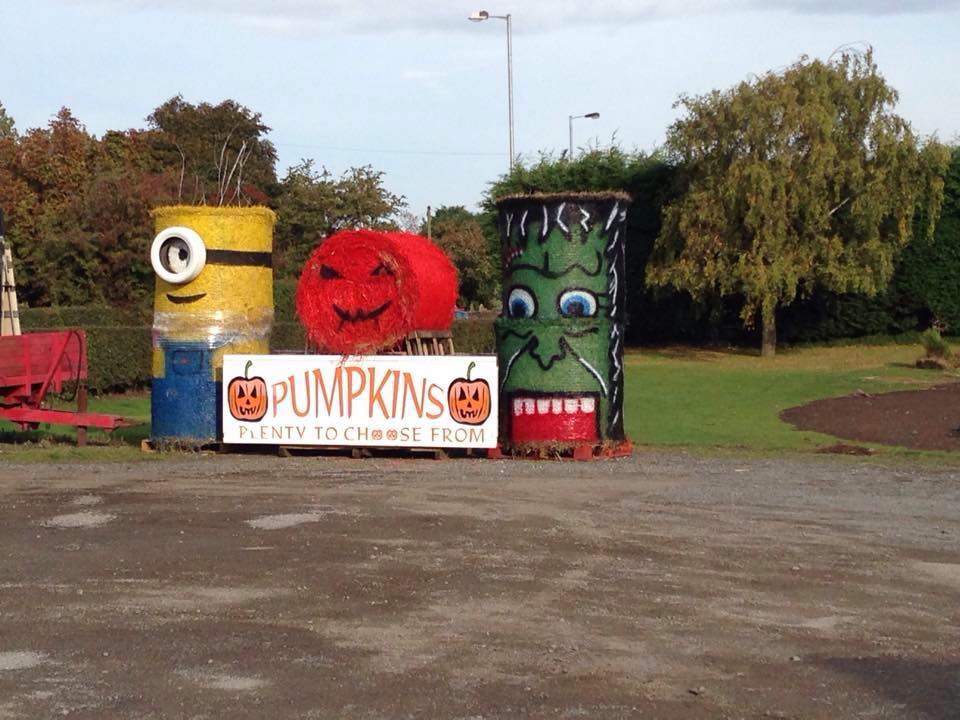 🎃 Our Pumpkin Picking Event will begin on SATURDAY 1st October at 9am 🎃
Opening hours – Monday – Saturday 9-5 and Sunday 10-5.
PLEASE NOTE THERE IS NO PRE BOOKING REQUIRED JUST TURN UP. NO ADMISSION OR CAR PARK CHARGES
🎃 There will be plenty of parking available in the field next door. Please DO NOT PARK ON THE MAIN ROAD OR BLIND BEND. The police visit regularly and do issue tickets
🎃 This is always a very popular event and we will remain open until 31st October (or until we sell out). We recommend visiting early in the month as last year we sold out before Halloween.
Information:
🎃 No booking needed and NO ADMISSION FEE!
🎃 Dogs are always more than welcome, however, they need to remain on a lead and you must clean up any 💩
🎃 The Fairground will be with us again this year.
🎃 Triviso Ice Cream will also be with us again 😍
🎃 We will have a Hot Food Van providing a variety of food and drinks 😍
🎃 Wheelbarrows are provided to help you carry the pumpkins back to us. Please can we ask that you return it as soon as possible and then visit the fair so that other customers can begin their adventure.
🎃 Children are to be supervised at all times, we have a public footpath running down the side of our field with a ditch. Your safety is our main concern and although we do put up a mesh to highlight it, please keep an eye on them ❤️
🎃 Our whole farm is covered by CCTV any malicious damage or theft will be dealt with accordingly. It isn't fun for you or us so please respect our farm.
🎃 Please dress in warm clothes and bring your wellies as the field gets very muddy (a lot of fun).
🎃 We hand sow the seeds and then plant each seedling in our field. They are our babies so please take care of them. Pumpkins bruise very easily (yes like the song) so try not to drop or bash them and they will last until Halloween. We advise to keep them in a shed or garage until Halloween. If you carve them, they will only last a couple of days (we know it is hard to resist). You can also make delicious recipes with pumpkin so why not eat it afterwards 😍
Now that the important information has been shared, we would like to thank you all for your continued support and visiting us.
Each year we allow the attractions to visit us free of charge and ask that they make a donation at the end of Halloween towards Woodlands Hospice. This hospice relies solely on donations and they helped our daughter/sister at the end of her life. Each attraction is always very generous with their donation which is why we invite them back each year ❤️
We cannot wait to see you all soon
For all the latest information check out their facebook page
Opening Dates/Times/Prices : For further information CLICK HERE
Claremont Farm 
Location : Old Clatterbridge Road, Wirral, Bebington, Merseyside, CH63 4JB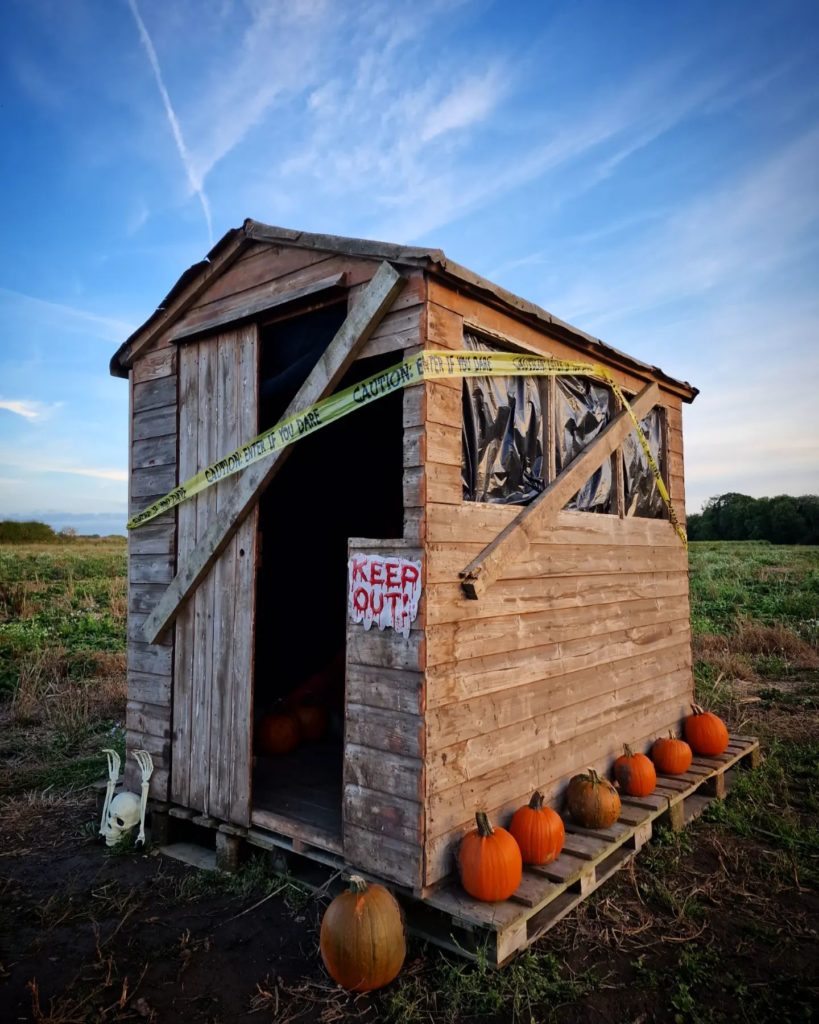 PYO 🎃 Info:-
*You do not need to Book!!
There is NO entry fee, you pay at the shed where your Pumpkins are weighed and then you pay….. £1/kg
Open 9am-4pm daily untill they are all picked (weather depending)
🎃IMPORTENT…..KEEP YOUR PUMPKINS IN A DRY PLACE ONCE PICKED🎃
It is at the PYO Strawberry Field (past farm shop, over the motorway bridge and first gate on the left)
*Open 9am-4pm daily
🦇🕸🎃
*No entry charge
*Each Pumpkin is sold by weight.
Price is £1/kg
Cash & Card accepted
Max price per pumpkin is £6
Average price per Pumpkin is between £2-£4 although we do have some gigantic Pumpkins this year 🧡
*Wheelbarrows will be available in field to help with multiple/huge pumpkin gatherings but are limited
*Please bring suitable bags or boxes to carry your Pumpkins to your car and wear suitable clothing (wellies and waterproofs )
*Depending on weather, access for wheelchairs and prams might not be possible down the rows but only around the outside.
*Dogs on leads welcome around the edge of the field but not amongst the pumpkins as they tend to wee on them. For photo opportunities with pumpkins and dogs please take them to the edge of the field.
*Pumpkins will also be available ready picked in the Farm Shop.
🚮 Please, if you use wipes after picking, please take your litter home and don't just throw it in the hedge or leave it in the car park. Thank You 🧡
For all the latest information check out their facebook page
Opening Dates/Times/Prices : For further information CLICK HERE
The Pumpkin Patch Hightown
Location : Orrell Hill Lane, Hightown, Liverpool L38 5DA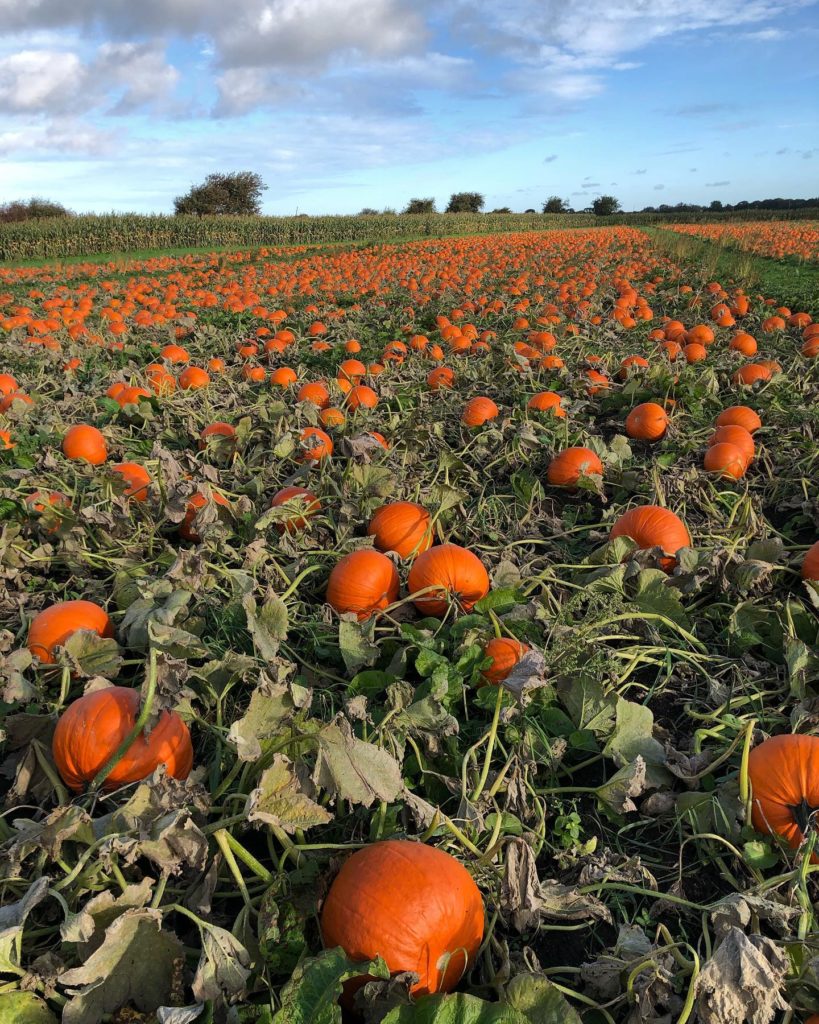 WE ARE OPEN FOR PUMPKIN SEASON 2022
We are famous for our huge pumpkins, perfect pumpkins & fabulous varieties of pumpkins, squashes & gourds and we're excited for this years pumpkin season 🎃🤩
We're one big family here at The Pumpkin Patch Hightown & we're looking forward to welcoming you all this month!! 🎃🎃🎃
We are open 9am til 6pm every single day from 1st October through to 31st October 🎃🧡
🌽🌽FREE MAIZE MAZE🌽🌽
Again this year we have cut a maze into 5 acres of our maize crop to enjoy while picking your pumpkins at The Pumpkin Patch Hightown.
🌽🌽Pick your own SWEETCORN🌽🌽
Sweetcorn picking again this year
🎃Opening hours are 9am to 6pm daily🎃
NO BOOKING
NO ADMISSION FEE
🎃Who's excited for this years pumpkin fun?‼️
🎃 GIANT PUMPKINS available as usual
🎃 Pumpkins 28cm & bigger £6 each or 3 for £15.
🎃£4 each or 3 for £10 pumpkins 27cm & under.
🎃 Squashes & gourds will be priced accordingly at £2 or £3.
🌽 Sweetcorn two for £1.
💷 We accept cash & card 💳
🥤 Willow Catering are with us for refreshments 🍔🍩
🧺 Picnic area
🐶 Dogs are very welcome – please 💩 pick & dogs must be kept on a short lead at all times
🚾 Toilets available
🚗 Off road, safe & free car parking for hundreds of cars
🥾 Please wear appropriate footwear – we strongly recommend that you avoid white trainers & sliders etc for a field in October. It's finally welly season – yay!!
🎪 Our local business tent has returned with wonderful small local businesses looking forward to meeting you.
🎃 Fab variety of orange pumpkins, white pumpkins, warty pumpkins, grey pumpkins, various squashes & decorative gourds.
🌽 Maize maze.
🎃 Our whole crop is grown by us every year in the fields you find them.
🎃 Our pumpkins & squashes are edible and delicious.
🌽 Sweetcorn picking.
📸 Don't forget your camera to capture those memories!
For all the latest information check out their facebook page
Opening Dates/Times/Prices : For further information CLICK HERE
Rainfords Pumpkins
Location : Catchdale Moss Farm, Catchdale Moss Lane, Saint Helens, WA10 5QG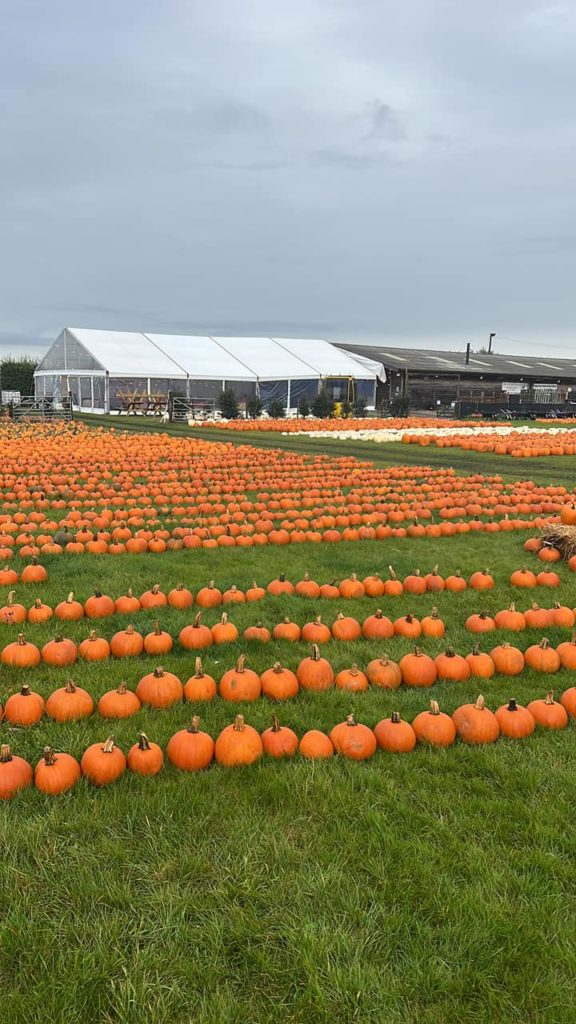 Mud free pumpkin picking at Rainfords! Thousands to choose from little ones to massive ones! All washed and laid out on our grass field.
Bales of straw
Pumpkin Carving
Hot drinks and snacks
Beers & Wines
Tag your Christmas tree for December
Logs & Firewood
The best customer service anywhere (customers quote)
For all the latest information check out their facebook page
Opening Dates/Times/Prices : For further information CLICK HERE
Vineyard Farm Shop Pumpkin Picking
Location : Poulton Rd, Bebington, Birkenhead, Wirral CH63 9LQ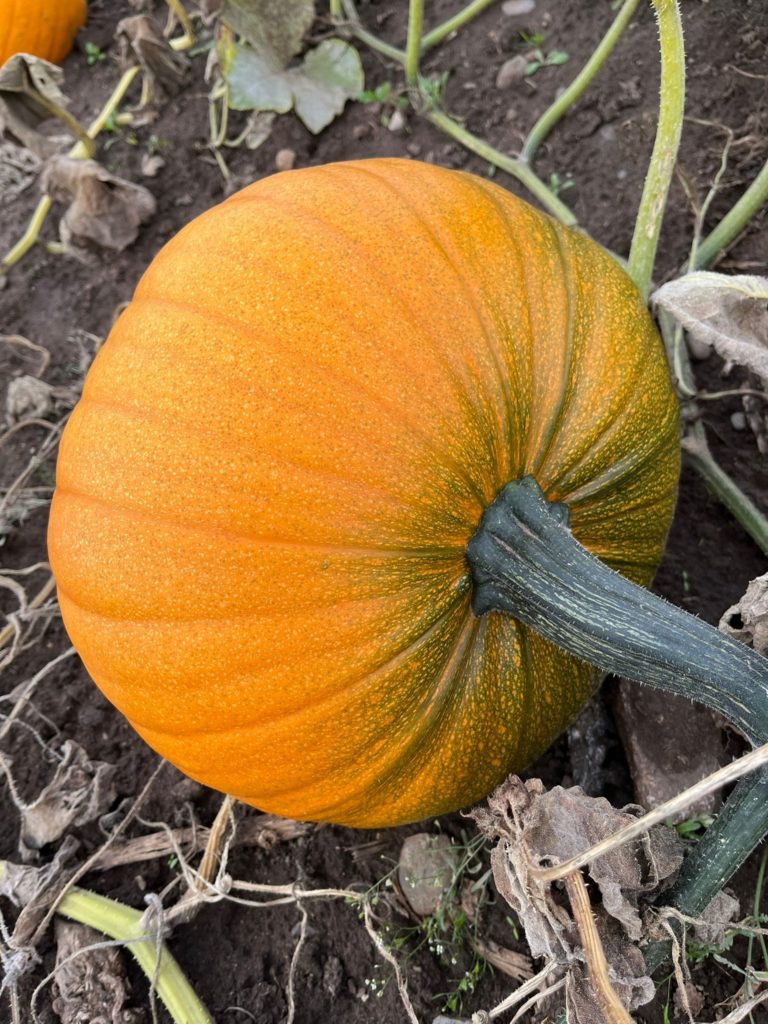 Pumpkin picking is open 10am-5pm every day until they are all gone.
You do not need to book.
We don't charge for entry.
Pumpkins are sold by weight @ £1 per kilo, maximum price for any single pumpkin £6.
There are lots of different sizes and varieties.
We accept cash or card payment.
We do have wheelbarrows available but numbers are limited so please be patient at busy times.
Please wear weather appropriate clothing, waterproofs, wellies or boots that you don't mind getting mucky (we've had a lot of rain this week).
Dogs are welcome but please don't let them piddle on the pumpkins and if they poo, please clean it up.
Please bring along suitable bags or boxes for transporting your pumpkins home. We have a pumpkin washing station and for anyone who enjoyed taking photos in our 'pumpkin photo booth' last year we have gone bigger and better this year.
For anyone not wanting to venture into the field we have ready picked pumpkins by the shop.
A final note:
Keep your pumpkins somewhere cool.
If you can, wait to carve them.
Be aware that they will start to degrade as soon as you cut into them, (I know, the kids will want to carve them NOW (but secretly you know you will be doing the work).
We hope you have fun, let us know if you spot spooky Joe in the field!! and thank you for supporting a local business.
For all the latest information check out their facebook page
Opening Dates/Times/Prices : For further information CLICK HERE
Autumn is the perfect time to enjoy an Outdoors Family Adventure, there are lots of Halloween themed adventures for you to explore.