Considering going pumpkin picking Lancashire during October to choose your perfect pumpkin for carving, there are plenty of places to Pick a Pumpkin Lancashire is spoilt for choice, from farms in Lancashire with attractions that offer a PYO Pumpkin Patch, or maybe a Pumpkin Farm in Lancashire.
Each of the Pumpkin Patch Lancashire offers different experiences, from a full days entertainment followed by a trip to the Lancashire Pumpkin Patch, or just a simple Lancashire Pumpkin Farm, where you wander amongst the pumpkins and Pick Your Perfect one to take home and carve.
So if you are wondering if there's pumpkin picking near me in Lancashire, here are a few for you to check out.
Where To Go Pumpkin Picking Lancashire
Croston Pumpkin Patch
Location : Culshaws Farm, Holker Lane, Ulnes Walton, Leyland, PR26 8LL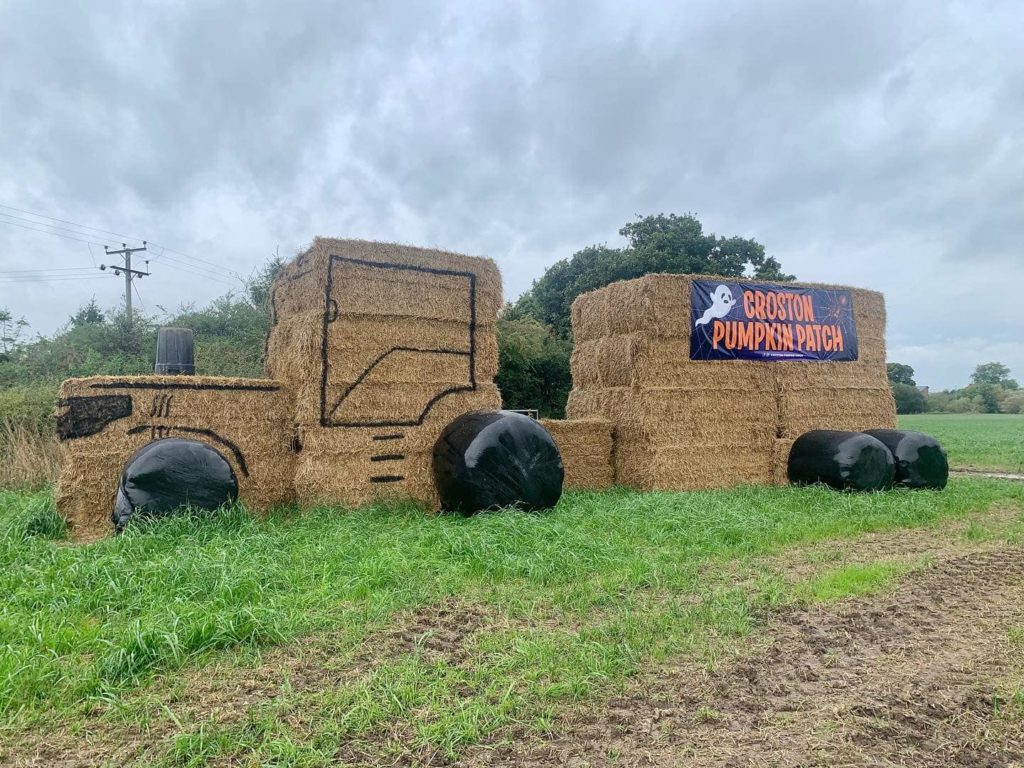 🎃👻 🌟🌟🌟WE ARE OPEN 🌟🌟🌟👻🎃
The time has finally come for us to say that we are open NOW!!!! 🙌🏻
WHO'S EXCITED?!
Please read below – it should hopefully answer any questions you may have 👀
🗓 OPENING DAYS
•Every weekend in October
•Friday 21st October (common inset day)
•Week Commencing 24th October (half term)
⏰ OPENING TIMES
•9am – 5pm
•Last entry into the maze 4pm
🗺 WHERE TO FIND US
Our address is:
Culshaws Farm, Holker Lane, Leyland PR26 8LL
Please enter via Leyland Lane as we are operating a one-way system to prevent congestion on the narrow lane.
💵 PAYMENT
•We accept cash and card for pumpkins
•Please note that fairground rides and some stalls are cash only
🚗 CARS – ARRIVING
Please enter Holker Lane via Leyland Lane and follow the signs. A car park attendant will direct you where to park your vehicle.
🚙 CARS – LEAVING
Please exit the carpark and turn LEFT onto Holker Lane.
🥾 WHAT TO WEAR
Please dress accordingly to the weather. Our event is outdoors so it can get wet, muddy and cold. We recommend wearing wellies and not trainers or sliders. Don't forget a coat!
🐕 DOGS
Well behaved dogs are welcome, but must be kept on short leads. Please make sure you put any mess 💩 in the bins provided.
❌ BOOKING & ENTRY
We have NO booking system, just turn up when suits you!
We have NO entry fee, you simply pay for whatever pumpkins you pick and any extras along the way (food, rides, treats etc).
🚻 TOILETS
There are toilets located in the field.
📸 PHOTOGRAPHER
Gemma Marie Photography will be located inside our marquee – please see her Facebook page for any info
🍔🥂 HUNGRY or THIRSTY?
We have everything here you may need – from burgers to ice cream, beer to coffee.. and not forgetting the donuts that were here last year 🤤
We can't wait to see you all coming through our gates for 2022 pumpkin picking… we are BIGGER AND BETTER than we have ever been before. You are in for a treat 🙌🏻🎃👻🌽🎡🥂
CROSTON PUMPKIN PATCH 2022 – HERE WE GO 🙌🏻😄🤪🎃
For all the latest information check out their facebook page
Opening Dates/Times/Prices : For further information CLICK HERE
Farmer Teds Pumpkin Festival
Location : Flatmans Lane, Ormskirk, Lancashire, L39 7HW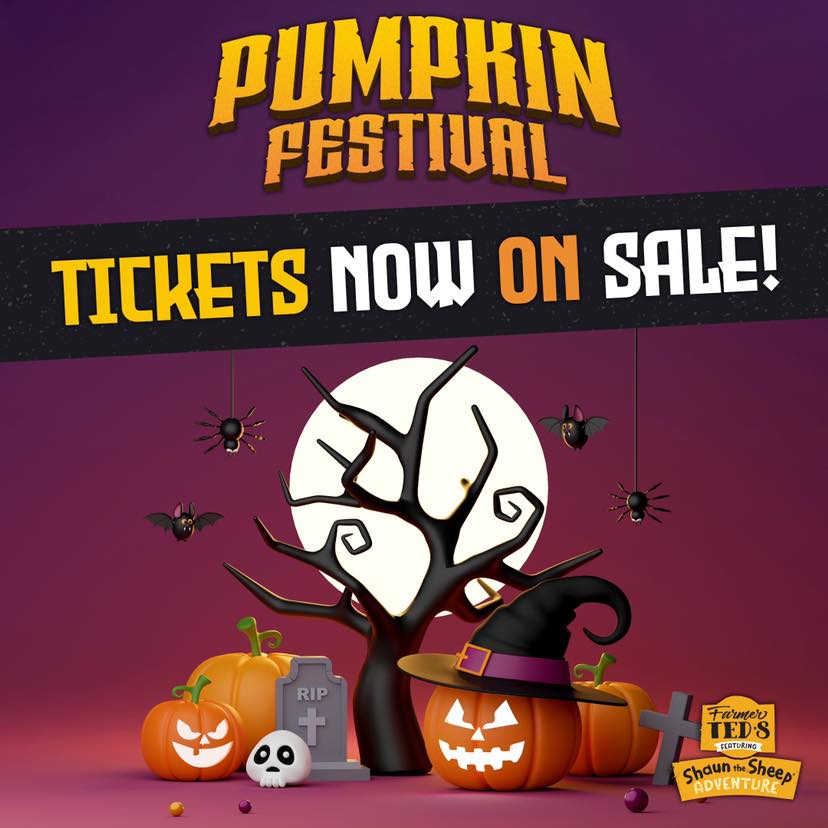 🎃 PUMPKIN FESTIVAL 2022 – 𝗧𝗜𝗖𝗞𝗘𝗧𝗦 𝗡𝗢𝗪 𝗢𝗡 𝗦𝗔𝗟𝗘! 🎃
😈 All the Tricks and Treats you need for a great family day out.
🔫 Farmer Ted's Ghost Hunter's experience
🐑 Shaun The Sheep Adventure Park
👻 Spooky Ghost Stories
🧛‍♂️ Fancy Dress Competitions
🎃 Pick yourself a Pumpkin from our Pumpkin Pickin' Patch
🔪 Pumpkin Carving and Competitions
🐛 Mini-Beasts Centre
🎨 Children's Face-Painting
🕷 AND LOTS MORE!
All of Farmer Ted's usual activities that are open will be available during the event! 👨‍🌾
For all the latest information check out their facebook page
Opening Dates/Times/Prices : For further information CLICK HERE
Pumpkin Alley
Location : Downholland, Ormskirk, Lancashire, L39 7JJ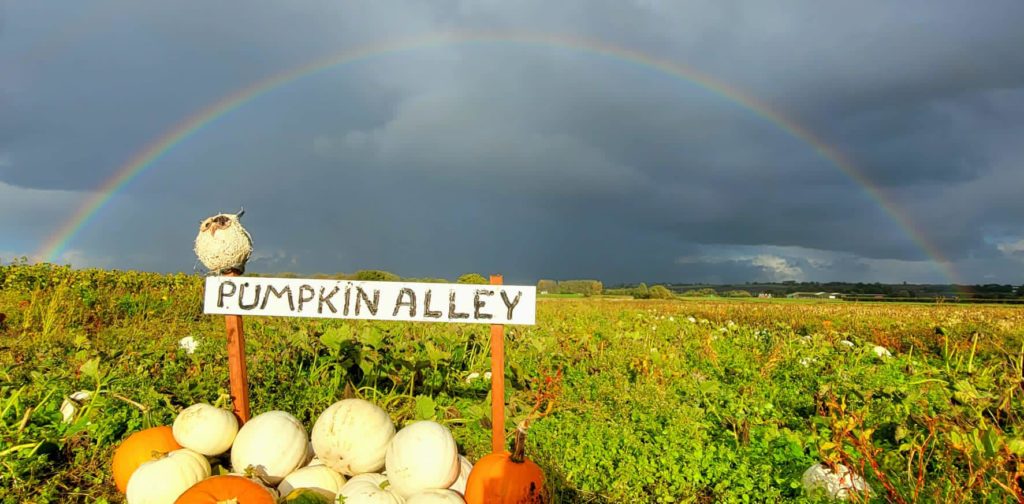 Halloween is just around the corner & pick your own Pumpkin is back BIGGER & Better than ever! Dont forget your Wellies!
For all the latest information check out their facebook page
Opening Dates/Times/Prices : For further information CLICK HERE
The Pumpkin Patch at Bungalow Farm
Location : Heatons Bridge Road, Scarisbrick, Ormskirk L40 8JQ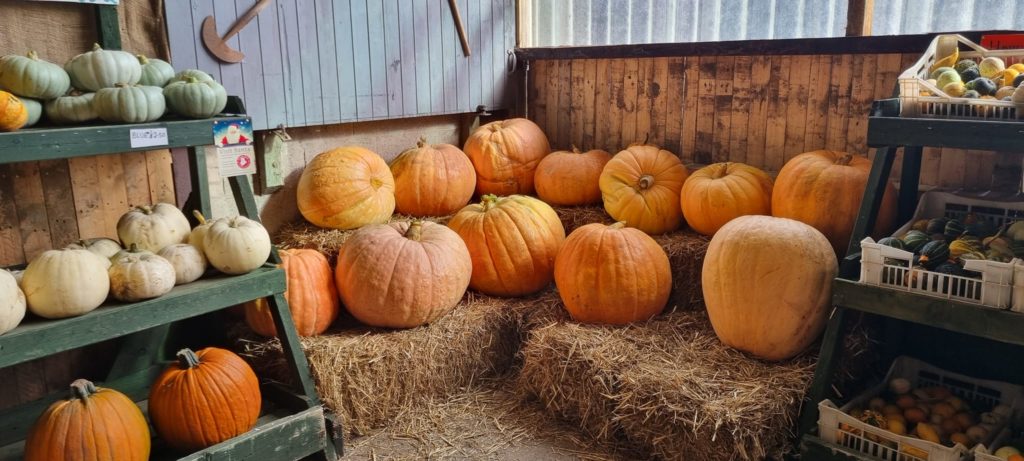 At the pumpkin patch we pride ourselves in Halloween pumpkins of all shapes and sizes and cater for all tastes from small to Atlantic giants, our farm shop is stocked with all your favourite produce grown directly on the farm.
Good morning pumpkin pickers… today we have..
Pumpkin picking
Pedal tractor barn
Fairground rides
Selfie boards
Pumpkin carving kits
Halloween sweets
The crepe escape
Sand art workshops
The fairground, crepe escape and sand art workshop join us at a weekend only…
The important bit… no admission fee, no need to book… the pedal tractor barn us free too!! Just pay for your pumpkins and the fair…
Toilets in site…we take cash or card payments, dogs are welcome on a lead…please bag your poop and take it off site..plenty of dry car park spaces…we won't ask you to park on a muddy field 😉
Pumpkin picking is £4.00 each or 3 for £10, lots of pumpkins in our shop too starting at £1.00 each … we offer great value for money on our pumpkins which is the important thing these days…open daily 10 till 5pm…
For all the latest information check out their facebook page
Opening Dates/Times/Prices : For further information CLICK HERE
Roby Mill Pumpkin Patch
Location : Johnsons Farm, Lafford Ln, Up Holland, Skelmersdale WN8 0QY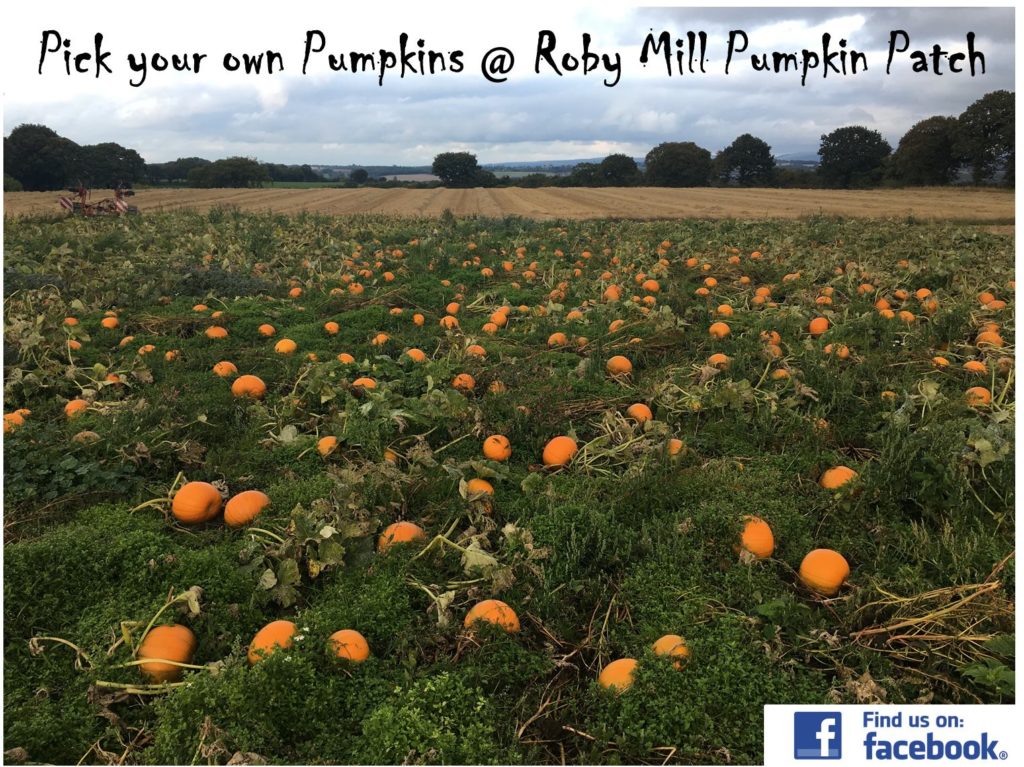 We will be opening our Patch on Friday 7th October at 10am! The Patch will then be open most days until Halloween.
Just like in previous years, we will require you to book FREE tickets for our busiest periods; these being weekends and the half term week (24th-28th). This not only means that everyone has a great Pumpkin Picking experience but it also really helps us to manage traffic along our lane and in the farm yard! 🚗
A ticket will be required for each person attending the Pumpkin Patch (except any children under the age of 2).
💥EXCLUSIVE FOR 2022💥
We're sooooo excited to let you know that this year we will be teaming up with our fabulous local pub, The Fox Roby Mill! They will have a pop up food outlet on site at the Pumpkin Patch serving a wonderful selection of food and drinks for you all to enjoy. 🦊
As ever we will have our photo opportunities around the field including a couple of new features for 2022! We will also have our marquee with all of our Pumpkin Merchandise displayed beautifully for you to come and see!
Here a few last things to note:
We accept both cash and card 💴
Wellies and a coat are always ideal to have with you just in case it rains 🥾
Parking and entry are free 🚘
Pumpkins are priced differently according to size 🎃
Food and Drinks will be available on certain days ☕️
We will have portable toilets (including an accessible one) on site 🚻
Bring your phone/camera along as there will be lots of photo opportunities 📸
-We do welcome well behaved dogs into the Pumpkin Patch but we do ask that they are kept on leads at all times and any 💩 is cleaned up 🐶
For all the latest information check out their facebook page
Opening Dates/Times/Prices : For further information CLICK HERE
Windmill Animal Farm
Location : Fish Lane, Burscough, Lancashire L40 1UQ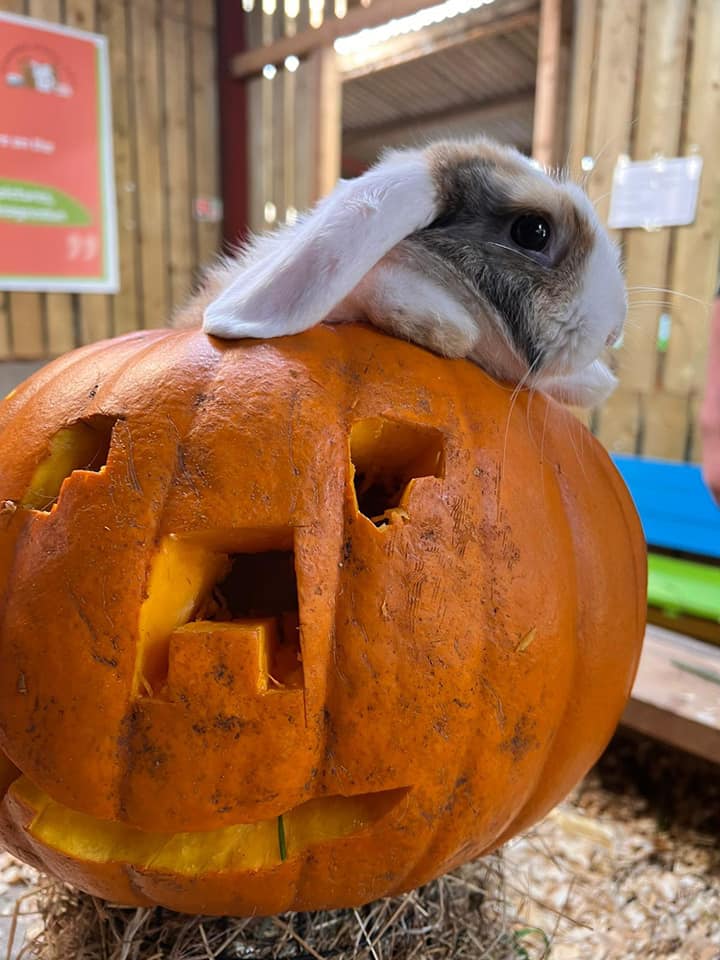 The Pumpkin Picking Adventure – 8th – 30th October 2022
We are happy to announce that The Famous Pumpkin Picking Adventure is back again for another year.
THIS IS A FULL DAY OF FARMYARD FUN!
Farmer Chris has planted over 20,000 plants in our pumpkin fields, and they will be ready for your Halloween harvest this October.
Tickets to this event are limited and each year is a sell out.
Each ticket includes a FULL DAY admission to Windmill Animal Farm, all animal interactions and activities.
New for 2022 – The Runaway Farm Train is now included and also our new family of Maize Monsters! The famous Pumpkin Picking Adventure is where all visitors get to pick their own pumpkin from the fields that they are grown in.
You are welcome to access our pumpkin field at anytime throughout your visit. One pumpkin per ticket is included. You are welcome to purchase more pumpkins on the day.
Wheel barrows will be provided – don't forget your wellies!
For all the latest information check out their facebook page
Opening Dates/Times/Prices : For further information CLICK HERE
Autumn is the perfect time to enjoy an Outdoors Family Adventure, there are lots of Halloween themed adventures for you to explore.