Looking for real Christmas trees Bedfordshire has some great choices, whether you are visiting a Christmas tree farm Bedfordshire or from the local garden centre with Christmas trees for sale Bedfordshire
Picking your perfect Christmas Tree in Bedfordshire will ensure your tree will last way past Christmas Day, so which of the fabulous Christmas Tree collection Bedfordshire will you find your Christmas Tree for 2022.
Check out all the local places for a Real Christmas Tree.
Best Christmas Trees Bedfordshire Has To Offer
Badger Hill Christmas Tree Farm
Location : Clophill Road, Maulden, Bedfordshire, MK45 2AD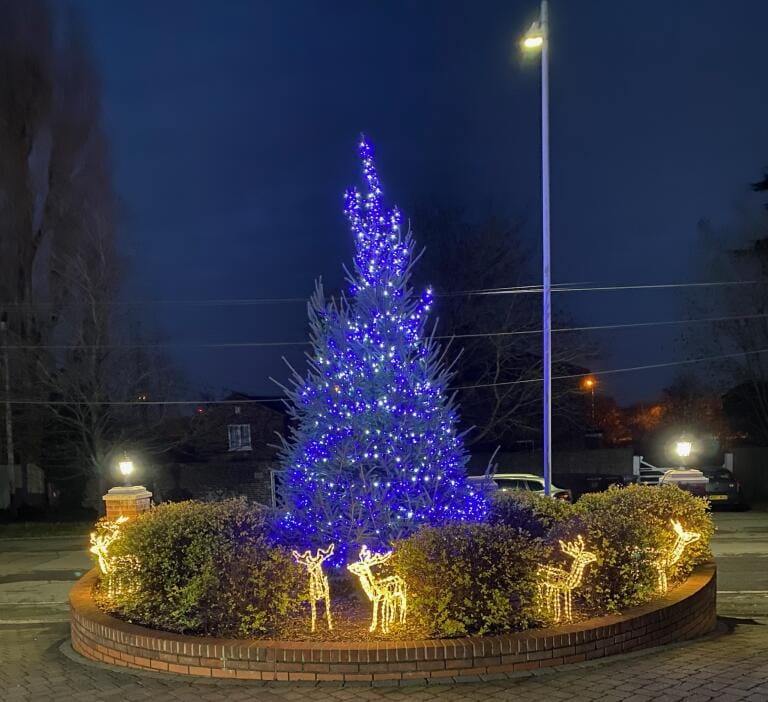 The Humphries family have been growing crops in Bedfordshire for over 100 years now and we are proud to carry on this growing tradition with our Christmas tree Plantations.
Book your 45 minute slot to come and choose your tree for delivery or take away on the day.
You can walk through the plantations at your leisure and choose your tree which you can cut yourself or we are happy to do this for you.
We have a selection of stands and holly wreaths.
With all size trees available and knowing that you are getting the freshest tree straight from the field, there is nowhere better to get your Christmas tree this year.
Badger Hill Christmas Tree Farm will be officially open from Saturday 26th November this year from 9am until 4pm up until Sunday 18th December at 1pm.
For all the latest information check out their facebook page
Opening Dates/Times/Prices : For further information CLICK HERE
Stagsden Christmas Trees
Location : West End Farm, Stagsden,Bedfordshire,MK43 8SZ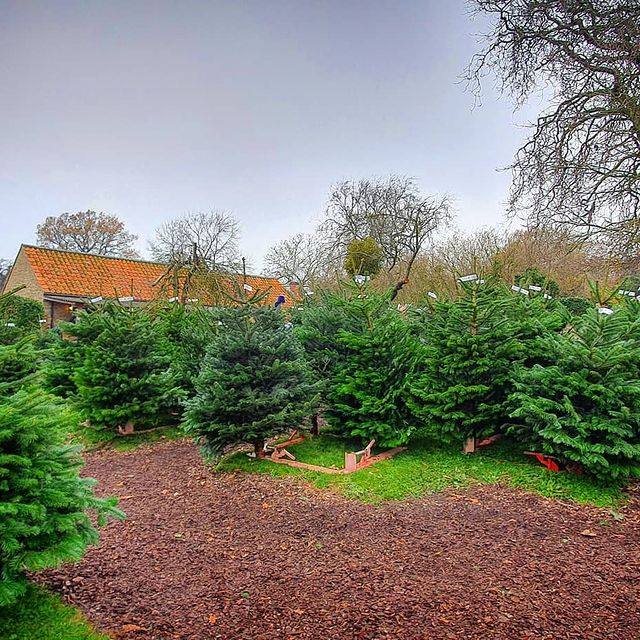 At Stagsden Christmas Trees we understand that Christmas is more than just trees and presents, it is about bringing family together; which is why for us it made sense to get our whole family involved (three generations of it!).
Founded by Ian & Liz Craig, our adult children still come home every year to help out, whilst Grandma makes the lunches for the staff and we're still trying to convince Grandad that he can't carry as many trees as he used to.
We are also incredibly fortunate to have a loyal seasonal workforce who make sure everything runs smoothly.
They will have Christmas trees on site from 25 November. You can pre-order your tree by calling on 01234 391 924.
At Stagsden Christmas Trees they only sell Premium grade trees. That is the top 10% of trees grown in the UK that have the perfect shape and size. They sell three varieties: Nordman Fir, Norwegian Spruce & Lodgepole Pine.
For all the latest information check out their facebook page
Opening Dates/Times/Prices : For further information CLICK HERE
Merri Christmas Trees
Location : Oakley, Bedfordshire, MK43 7TB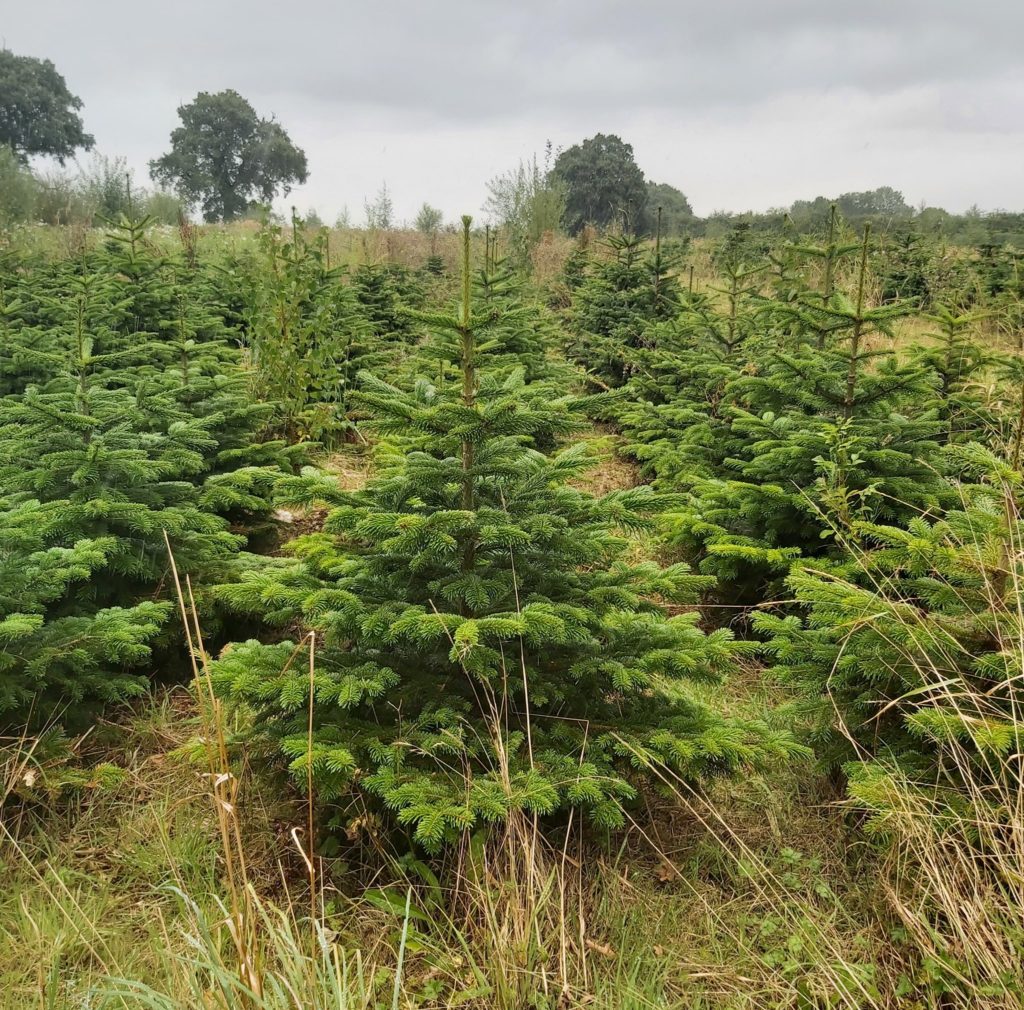 They have over 25000 planted in the Oakley, Bedfordshire based Farm. For every tree cut down another one is factored into the planting plans to replace it.
They offer you the experience of wandering within the tree plantations to tag or choose your perfect tree and if you choose it you can also watch it being cut down.
They also sell:
UK grown Nordmann Fir and Norway Spruce pot grown trees up to the height of 4foot. Wreaths made from the own Nordmann Fir & locally sourced foliage and Tree Stands
For all the latest information check out their facebook page
Opening Dates/Times/Prices : For further information CLICK HERE
The Christmas Tree Firm
Location : Quarterway Barns, Ely CB6 3HP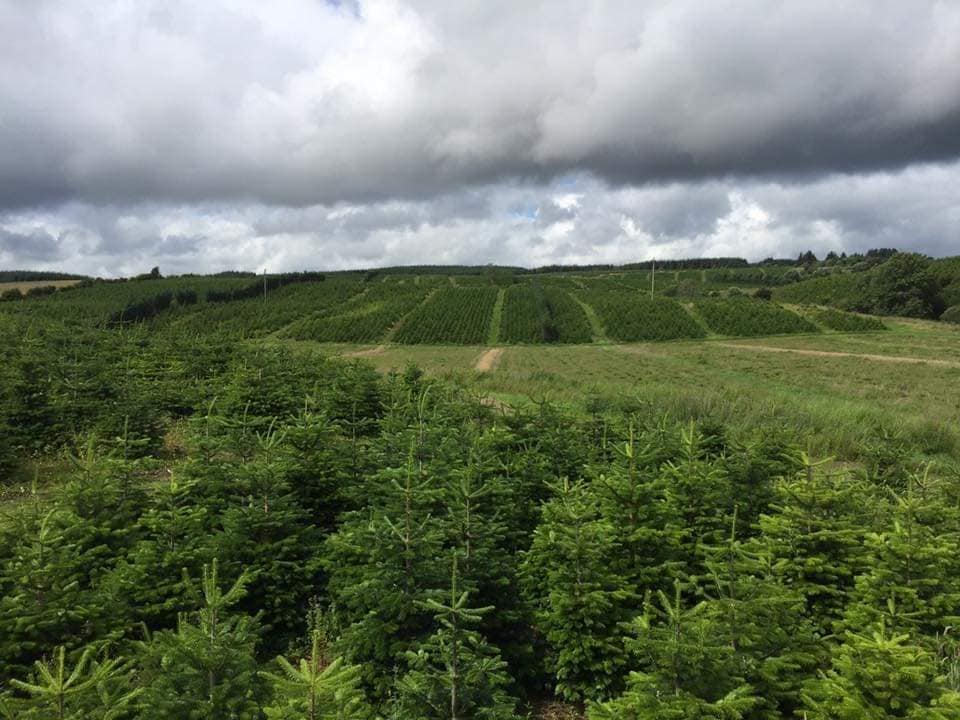 We offer a Free Delivery service to Cambridgeshire and Bedfordshire on all our tree's.
Order a fresh cut tree straight to your door this Christmas! Delivering 7 days a week,
we are a family run business selling them for over 50 years!
We have tried and tested every type and cut tree you can think of to ensure we have the best quality trees on the market! and we have just that.
So moving with the times we are now offering a delivery service so you dont even have to move from you nice warm house!
So after you select your tree from our website and a date that suits you, our experienced team will freshly select your desired tree, and deliver straight to your door!
We will do all the lifting and driving we will just leave the decorating to you!
be it for your home, office, work place etc, we know we have the perfect tree for you!
We are so proud of our trees we wouldn't deliver one that we wouldn't put up in our own home.
For all the latest information check out their facebook page
Opening Dates/Times/Prices : For further information CLICK HERE
Looking for a different area to get your Real Christmas Tree from, check out Christmas Trees Near Me